Audio-Technica has unveiled its new top of the line USB Turntable System for home enthusiasts, which utilizes a direct-drive high-torque multi-pole DC motor for "unwavering speed stability".
The AT-LP240-USB Turntable System plays back 33-1/3, 45 and 78 RPM records, Its USB output allows direct connection to a computer without any drivers and making it easy to transfer records to digital music files and then played back on your iPhone/iPod or in your car. The turntable has a S-shaped tone arm with adjustable tracking force and anti-skate adjustment, removable cartridge mount, and a damped cast-aluminum platter with stroboscopic speed indicator and felt slip mat.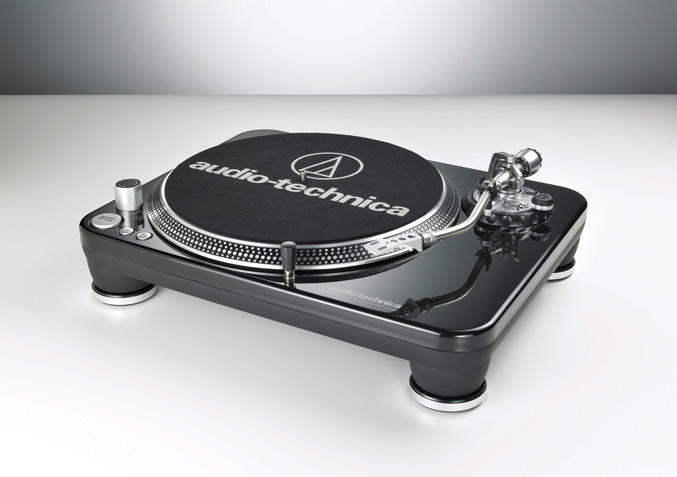 It also offers a hydraulic tone arm lift and removable stylus target light, adjustable arm height to dial in the vertical tracking angle (VTA).The built-in selectable phono preamp, enables the turntable to be connected to a wide variety devices like powered speakers, A/V receivers that do not include a phono input.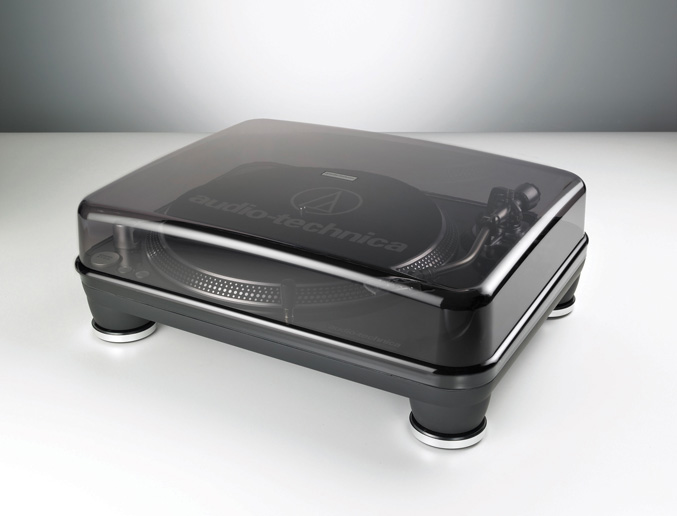 The AT-LP240-USB  has an adjustable feet and comes with removable dust cover and PC- and Mac-compatible Audacity software, which offers editing features and converts the audio on a record to MP3, WAV or other format digital audio files. The turntable is currently available now at a suggested retail price of $499.00.