Audio-Technica announced the introduction of its AT-LP60-USB LP-to-Digital Turntable System, a complete USB turntable and software package that makes it easy to enjoy listening to records, and to transfer vinyl records to digital media files.
The AT-LP60-USB includes a turntable and phono cartridge, PC- and Mac®-compatible software, a USB cable that connects the turntable directly to a computer, a built-in phono preamp and other accessories.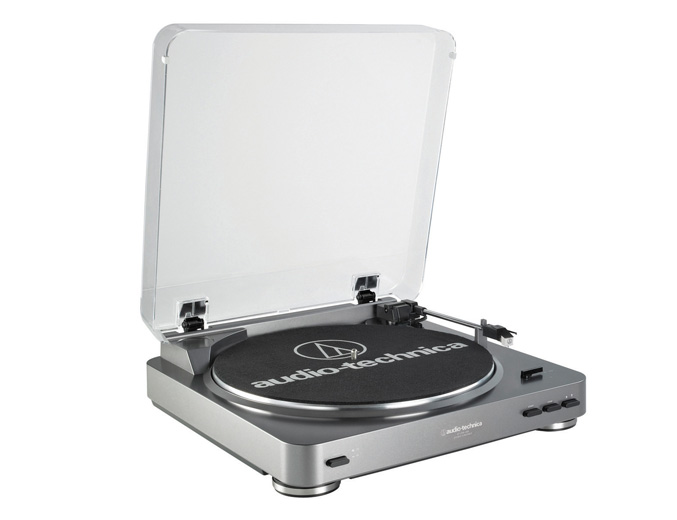 The AT-LP60-USB features automatic operation, and a 33-1/3 and 45 RPM speed selector. The turntable is designed to deliver outstanding sound, with a heavy-duty cast aluminum platter, a high-quality Dual Magnet™ stereo cartridge with replaceable stylus, and a pickup arm with soft damping control. The supplied USB cable enables plug-and-play connection to a computer. Its built-in phono preamp enables connection to a wide variety of home entertainment systems, powered speakers, and to A/V receivers that do not include a phono input. The AT-LP60-USB comes with RCA output cables and 3.5mm-to-RCA adapter cables, and a dustcover.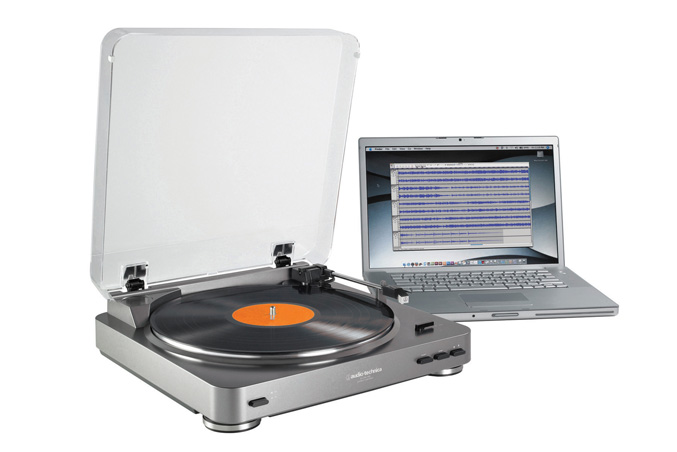 The included PC- and Mac-compatible Audacity® software converts the audio on a record to digital audio files, which can then be played back on portable audio players, computers, home media centers and car audio systems. The Audacity software includes a host of audio editing features and click/noise removal.
AT-LP60-USB turntable features
USB output—connects directly to your computer for plug-&-play use
Mac- and PC-compatible Audacity software digitizes your LPs
Fully automatic turntable operation with two speeds: 33 1/3, 45 RPM
Professional aluminum platter
Included cables connect to your stereo or powered speakers
Integral Dual Magnet™ phono cartridge with replaceable stylus
Switchable built-in pre-amplifier with line-level RCA output cables
The Audio-Technica AT-LP60-USB LP-to-Digital Recording System will be available in January 2010 at an MSRP of $229.00. Its counterpart, the AT-LP60, is available now (without the USB connectivity and software package) at an MSRP of $149.00.
Source: Audio-Technica