Creative Technology Ltd. today introduced the microsize Creative HS-930i pocket headset. Inspired by the Zen minimalism, the new Creative HS-930i headset for iPhone with PC-Adapter features a pair of precision tuned ultra-small 6mm micro drivers in a stylishly ergonomic in-ear metal housing design. The minuscule micro drivers make it possible to be positioned closer in the ear for a smoother and more precise sound delivery while allowing for a more compact and lightweight earphone design. With its stunning brushed metal body design, it delivers true to life reproduction of digital music playback in deep impactful bass; suitable for a wide genre of music, vocals or soundtracks.
An ultra sleek, multi-functional slim in-line microphone for the iPhone allows accepting or declining of incoming calls with a single click; and its advance music playback control lets users play, pause or skip to the next track with similar ease.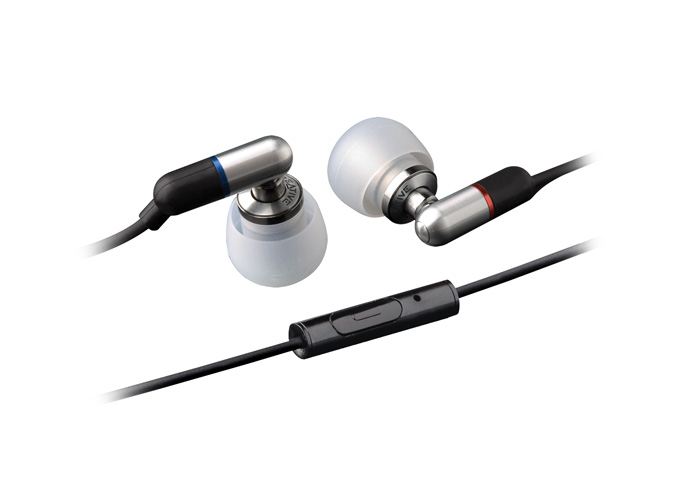 With the bundled PC-Adapter, the Creative HS-930i headset morphs into the sleekest, lightweight headset for use on Netbooks, Laptops and Macbooks. Communicate clearly on Skype, Windows Live Messenger, Google Talk, Yahoo! Messenger and other popular VoIP applications with friends and loved ones; or simply enjoy the high-quality music playback.
With the new Creative HS-930i headset, get an all-in-one microsize solution for all mobile needs.
Key Features of the Creative HS-930i Headset
One-click music and call-answer switch with music playback control* on the slim in-line microphone
Includes PC-Adapter for voice communications on Netbooks, PC, Laptops and Macbooks
Noise-isolation technology with its superb in-ear design and multi-size soft silicone eartips
Premium metal housing design with swivel cap-ends for unique loop ear-style wear
Technical Specifications of the Creative HS-930i Headset
Earphones
Drivers: 6mm micro driver
Frequency Response: 20Hz ~ 20kHz
Impedance: 16 ohms
Sensitivity @ 1kHz: 105dB/mW
Microphone
Frequency Response: 80Hz ~ 10kHz
Impedance: 2.2k ohms
Connectivity: 3.5mm gold-plated plug
Cord Length: 1.2m Oxygen-Free Copper
Weight: 12g
Colour: Silver
In-Box Accessories: S, M, L size eartips, PC-Adapter
Pricing and Availability
The Creative HS-930i headset is currently available at the online store at sg.store.creative.com in Singapore at the suggested retail price of S$149.00.
Source: Creative