This dual-cassette deck enables musicians to store their irreplaceable recordings on hard disk or flash, burn them to CD or take them on the go on their iPod. Musicians can clean up their old tape recordings of band rehearsals, performances, demos, jam sessions and song ideas.
Cassette Tape Digital Archiver Turns Taped Recordings into WAVs and MP3s
TapeLink USB is a dubbing and playback deck that connects directly to a computer via USB. The plug-and-play USB-audio interface requires no drivers for use with most computers. TapeLink USB's CD-quality 16-bit, 44.1 kHz audio output accurately captures tape recordings for secure digital archival. Normal and high-speed dubbing modes save time when copying music, while dynamic noise-reduction circuitry and Alesis' software suite assist in cleaning up aging tapes. TapeLink USB works with metal and CrO2 tapes and contains an LED level-meter for visual level reference. Full auto stop saves irreplaceable older tapes from breaking.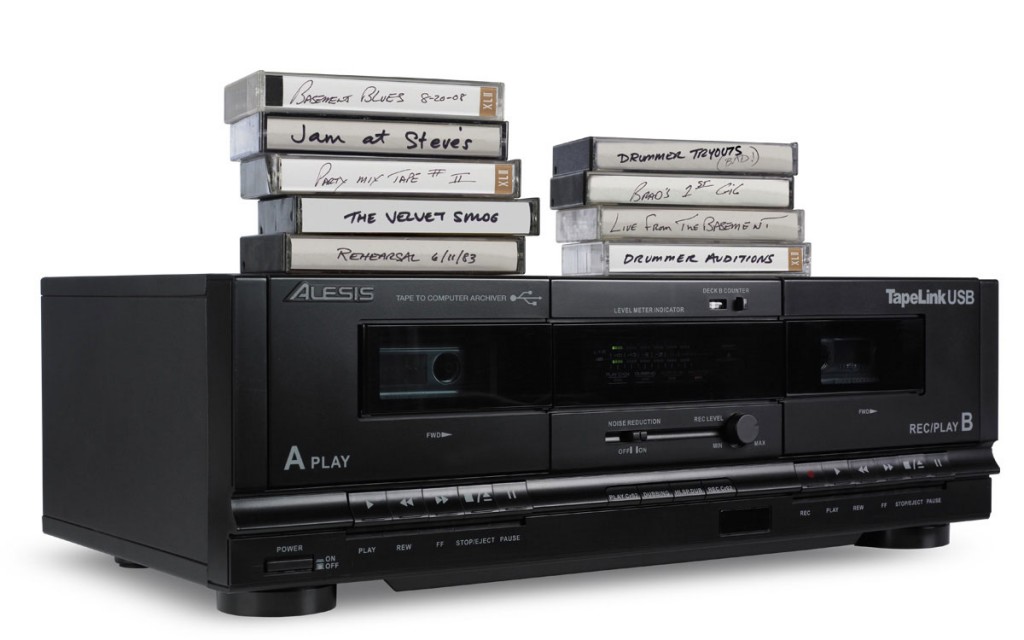 TapeLink USB comes with a software suite containing three applications. EZ Tape Converter makes transfer simple and convenient, Audacity audio-editing software enables musicians to edit their audio files once they've been transferred and BIAS SoundSoap professional noise-reduction software removes hiss, room noise, rumble, hum and other background noise.
"Many musicians have stacks of tapes in their basements, from studio rough mixes to song demos and rehearsal tapes," said Adam Cohen, Director of Business Development, Alesis. "TapeLink USB gives them a way to restore and reconnect with those old recordings."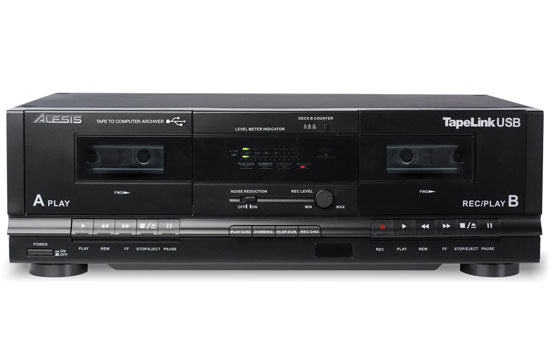 Features:
• Dual-cassette dubbing and playback deck with digital-audio output
• Plug-and-play USB audio interface requires no drivers
• 16-bit, 44.1 kHz CD-quality audio output
• Dynamic noise-reduction circuitry and software assist in cleaning up aging tapes
Normal and high-speed dubbing modes save you time
• Works with metal and CrO2 tapes
• LED level meters provide quick visual reference
• Full auto-stop saves older tapes from breaking
• Includes software suite with BIAS SoundSoap, Audacity, and EZ Tape Converter
Includes
• TapeLink USB dual-cassette archiver
• USB cable
• Power cable
• Software CD
• Quick start guide
Technical Data:
Minimum System Requirements
• Mac: OS 9 or higher
• PC: Windows XP or Vista
• USB port
Source: Electronista, Alesis