Genius, a brand division of KYE Systems Corp., has announced a new headphone designed to block outside sound for entertainment fans who are interested in what is playing rather than hearing extraneous sound.
The GHP-04NC launched today with a revolutionary sound blocking feature that cancels out background distraction noise allowing only the music to be heard. Built for comfort and long wear, the GHP-04NC is the perfect headphone for PC gamers, music lovers and movie buffs that travel or work/live in a noisy environment.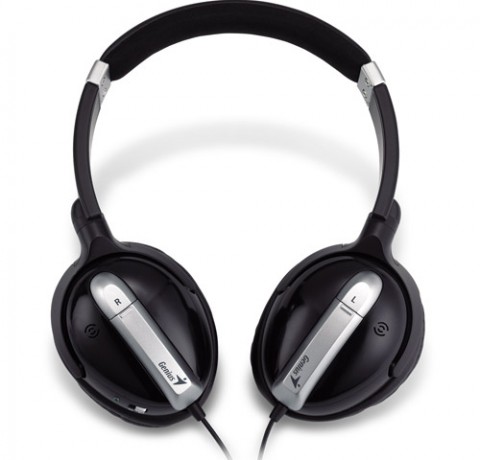 Built based on the "superposition principle," the GHP-04NC is designed with an inverted version of the noise signal to cancel outside noise when two identical sound waves combine. This result is destructive interference, the most effective way to cancel noise from low-frequency sources. To create great sound quality for the sound that can be heard, the GHP-04NC uses a 40mm unit driver. The padded swivel ear-cup can be adjusted to fit any face contour and the soft headband sponge and leather ear pad are ideal for long time wear. Perfect for trains, airplanes, subways and dorm rooms, the GHP-04NC helps fade away background noise for up to 50 hours of uninterrupted enjoyment on just two AAA Alkaline batteries.
Priced at $49.99, the GHP-04NC comes complete with a 6.3mm dual-plug stereo adapter that can connect to a variety of flight audio sources and a travel leather bag. Interested shoppers can go to New Egg.com, Amazon.com, Tiger Direct, Buy.com. More information on all of Genius' headphones and products at www.geniusnetusa.com.
Source: Press Release