Monster one of the world's leading manufacturers of high-performance headphones, introduced its new "Turbine Pro In-Ear Speakers,"  high-performance in-ear headphones.
Head Monster Noel Lee personally designed the new Turbine Pro headphones, targeting audiophiles and audio professionals.
"We're all critical audiophiles and music lovers at Monster, and our goal with Turbine Pro was to create a headphone capable of recreating every nuance of the professional in-studio music listening experience, whether the music is hip-hop, jazz, vocals, classical, or rock. We wanted to replace this high end listening experience with something portable that can be put into your pocket. Imagine the speed and delicacy of an electrostatic speaker, with the power that only dynamic speakers can deliver, coupled with a subwoofer that can reproduce a true 20Hz tone. That's what you get with Turbine Pro. Thanks to the use of new materials, proprietary driver design and other engineering improvements, Turbine Pro delivers this sound, providing the very best listening solution, regardless of price. It's a clean and tight sound that feels alive and lifelike, bringing a richness of audio detail to the music that you may have never even noticed before."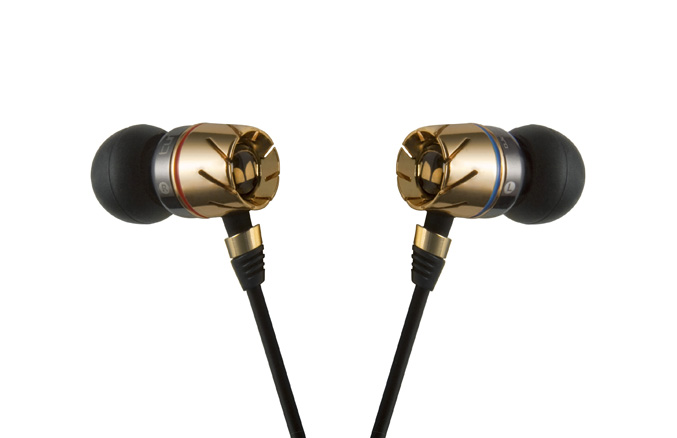 The new Monster Turbine Pro headphones will be available in November 2009 in two beautiful designs, gold with black chrome, and copper with bright chrome. To add to the Turbine Pro audiophile experience, the headphones come packaged with an attractive, super soft sewn pouch and a matching clip pouch that will also house the eartips or headphones. For those who want to carry several kinds of eartips, Monster has engineered soft silicon, "revolver" style holder that neatly fits into the clip pouch.
Turbine Pro headphones come with  one-time Lifetime Replacement Guarantee.Monster Turbine Pro In-Ear Speakers will be available for a suggested retail price of $299.95 per pair or $329.95 with Monster's ControlTalk™ headphone cable, which can be used with iPhone™, iPod® and most other smartphones for full music playback control as well as to take hands-free calls.