Monster Cable and Disney Consumer Products introduced two stylish Tron-themed products for the fans – Daft Punk Tron Legacy Headphones and a iPod dock.
The headphones have over-ear sleek design inspired by the cyber aesthetic of the film and feature a LED Light Drive System to recreate TRON: LEGACY animated lighting effects. They are quipped with extra-large drivers to deliver deep bass and "thunderous" low-end effects, also are packed with advanced noise isolation technology and have a removable boom microphone that can be attached on either side. They also allow hands-free calling thanks to ControlTalk feature and come with included  surround-sound mix of the Daft Punk-engineered soundtrack of Tron: Legacy for (SRP $349.95)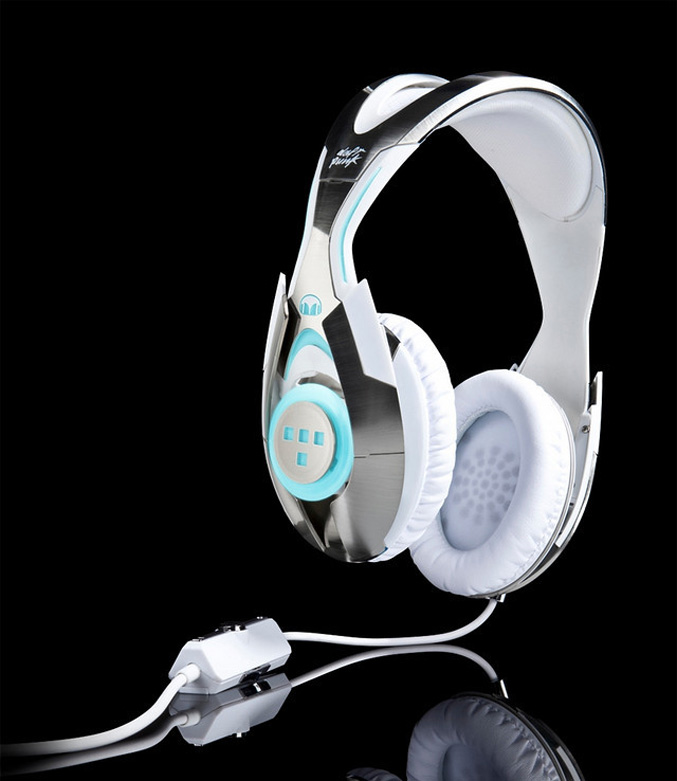 Monster and DCP also propose an iPod dock inspired by the iconic data disk from the original Tron movie and featuring dual-pipe lighting rings which " come alive to the rhythm of your favorite music".  It also includea 3.5 mm auxiliary audio input for your additional mp3 players, laptops, desktops, and other audio sources. It will cost you $249.95.