Pioneer Electronics (USA) Inc. brings audiences to the heights of immersive home theater with the new Elite® architectural speaker line available now at authorized dealers nationwide.
With a no-compromise design approach from Pioneer's Chief Speaker Designer Andrew Jones and his team of engineering specialists, the new in-wall and in-ceiling speaker models are developed exclusively to provide the custom installation market with a technologically advanced audio solution along with flexible integration features that make this series suitable for an array of home theater projects. Delivering premier reproduction of today's high resolution soundtracks, the new Pioneer® line is perfectly matched to the company's other renowned home theater products to faithfully recreate the emotional response that a director or sound engineer intended.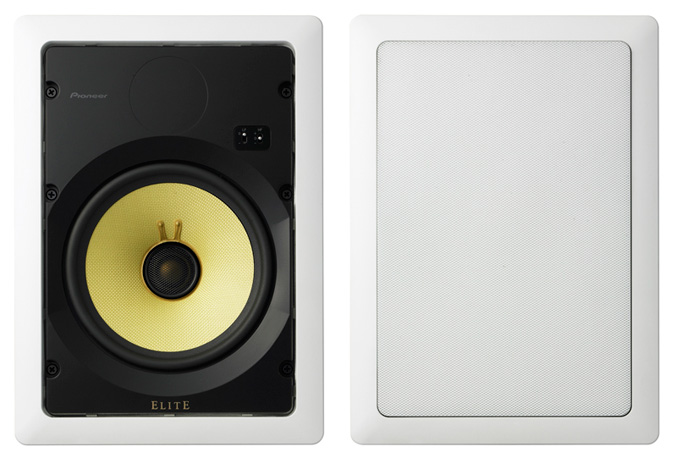 "Pioneer was founded with the primary goal of bringing the highest quality music entertainment into people's homes and we have remained committed to this vision with every generation of speaker introductions for the past 70 years. The arrival of our Elite architectural speakers delivers on the promise of ultimate home theater performance, and one that is truly achieved when all of Pioneer's products are integrated," said Andrew Jones, chief speaker designer for Pioneer Electronics (USA) Inc.
Approaching Flawlessness
Pioneer continues to advance the science of architectural speaker engineering; culling technological and design innovations from its professional Technical Audio Devices (TAD) speakers as well as award-winning EX Series speaker products, which culminate in six new models that operate to bring entertainment enthusiasts closer to the artistic vision of Hollywood's creative professionals.
Whether revealing the subtle details of a music CD or the dynamic explosions in an action film, the Elite speaker line is designed to sonically reproduce the integrity of today's lossless audio formats. Ideal for high performance home theater or high fidelity multi-room audio applications, professional installers can select from three in-wall speakers and two angled in-ceiling models as well as a 3-way left/center/right option that provide versatile solutions they can be confident in recommending for their clients' most demanding installations. The pinnacle of installation applications the new line can be used in concert to provide full 5- or 7-channel completely in-ceiling, thus nearly invisible, high-performance system configuration.
With a critical focus on build quality, Jones and team independently researched, hand selected and constructed a distinctive line of architectural speakers that are significantly ahead of current industry standards. The speakers incorporate advanced materials components including titanium tweeter, woven aramid fiber woofer and cast aluminum chassis for stellar audio reproduction capabilities that exceed those of similar products in the market. Pioneer's proprietary Coherent Source Transducer (CST) technology is the truly dramatic advancement that functions to improve off-axis performance and deliver a smoother, more accurate frequency response. Essentially expanding a room's "sweet spot", CST technology provides uniform listening serving as a high end alternative to existing pivoting driver designs.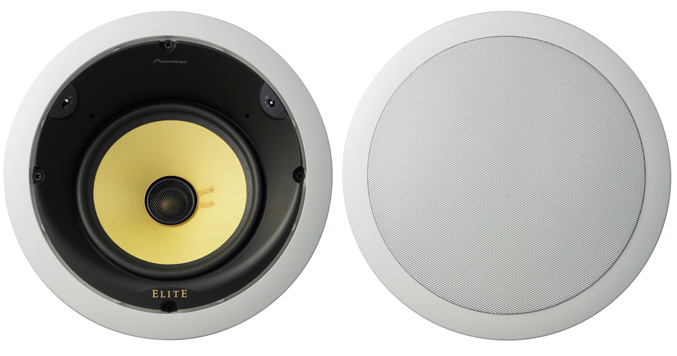 The Pioneer Experience
Solidifying its position as the preeminent home entertainment manufacturer, Pioneer is the industry's sole manufacturer to carry a complete audio and video system solution for premium performance that rivals the cinema-going experience. With its complete line of Blu-ray Disc players, A/V Receivers, flat panel displays and now architectural speaker offerings, Pioneer elevates today's homes with synergistic products that work in concert to envelop consumers in the most advanced home entertainment technology.
When purchased from an authorized retailer, consumers receive a limited warranty of five years with Pioneer and Elite in-wall/in-ceiling speaker products and three years with Pioneer and Elite powered subwoofer products.
For a full list of Pioneer's Elite Architectural Speakers features, please visit: www.pioneerelectronics.com.
Pioneer's Home Entertainment and Business Solutions Group develops high definition home theater equipment for discerning entertainment enthusiasts. Its Blu-ray Disc players, A/V receivers and loudspeakers bring a new level of emotion to the HD experience. The company brands include Pioneer and Elite®. . More details can be located at www.pioneerelectronics.com.
Source: Pioneer