Pioneer debuts DJ-Inspired Headphone Lines

Pioneer Electronics today debuts a new line of DJ-Inspired headphones, as well and the new for 2010 Core Audio headphone line, which includes in and over-ear designs for music lovers at a variety of price points.
The Pioneer's DJ-inspired line includes four models, each featuring "a sound tuning philosophy similarly found in Pioneer's professional DJ headphone line", all models packs 40mm drivers, "aggressively styled"  in a variety of colors and are available for pre-orders today at Amazon.com and djinspired.pioneerelectronics.com, and at retail in August 2010.
"Pioneer has been the brand of choice by professional DJs for more than 15 years," said Scott Sablan, marketing and product planning, home entertainment division at Pioneer Electronics (USA) Inc. "In response to a broadened consumer interest in DJs and club culture, we saw the need for affordable and stylistically similar headphones to our highly regarded professional models."
Pioneer's DJ-inspired line:
The Pioneer ōM SE-MJ5 "distills the essence of the Pioneer professional headphone products",  has a portable folding design, velour and leather-type interchangeable ear pad a max input power of 1,500 mW with 105 dB sensitivity, a 2.0 m (6.6') OFC Litz extension cord and 3.5 and 6.5 mm adapters for connection to a variety of audio sources – including portable/MP3 audio players as well as audio/video components.The price is MSRP: $89
The next ones are Steel Wheels SE-MJ71, available in black, silver and gold real aluminum finishes, feature a portable folding design and 105 dB sensitivity, with a max input power of 1,200 mW and offers audio performance to "match its styling with design cues that echo the look of professional DJ turntables. " Price: MRSP: $79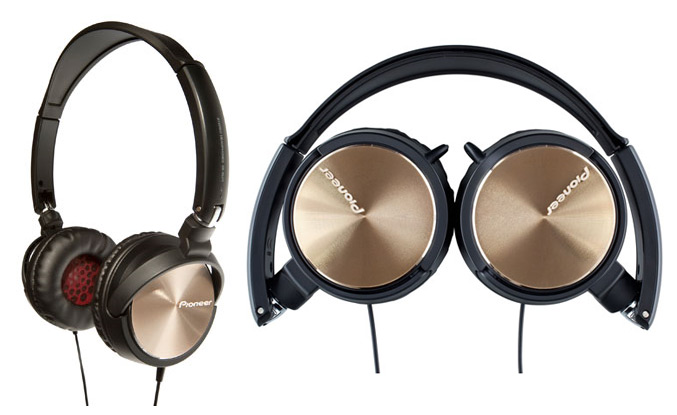 Loop SE-MJ31(MSRP: $69)is available in three colors – black, violet or red, also has a portable folding design and 105 dB sensitivity, with a max input power of 1,000 mW.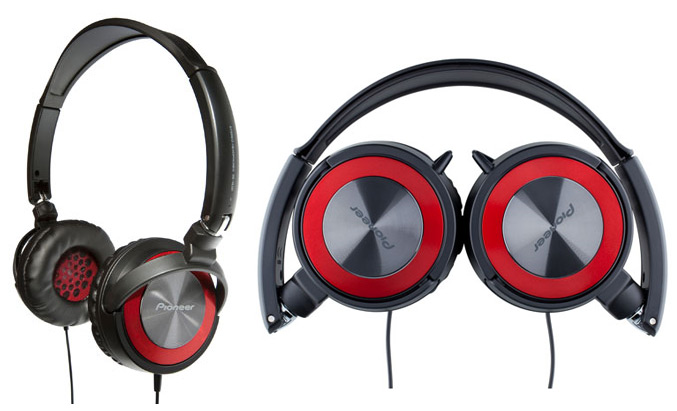 The last from the line, the Pioneer EQ SE-MJ21 are priced $59 and are aimed at female music lovers, the EQ has a portable folding design, with 103 dB sensitivity and a max input power of 500 mW and are available in white/pink and solid black /white.
The other announced line is Core Audio Headphones, which are:
The SE-M290 (MSRP: $44) has an over-ear style, features comfortable velour earpads, a large 40mm diameter driver, 3.5 m (11.5') OFC Litz cord and 3.5mm and 6.3mm adapters. The frequency response is 5-25,000 Hz and the max input power is 1,200 mW. This model will be available in August 2010.
The SE-CE11 (MSRP: $19) are traditional earbuds, available in black.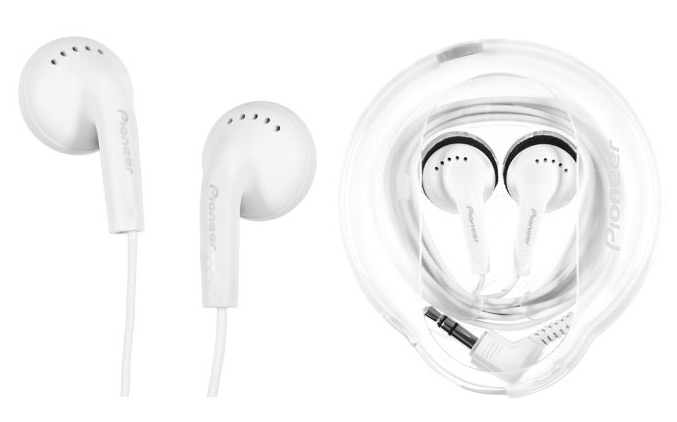 The last, SE-CL07 is a step up from the SE-CE11 and is available in white, black, blue and pink, also comes with four interchangeable ear bud sizes, allowing consumers to customize the fit and look, and will be available in September 2010 with MSRP: $24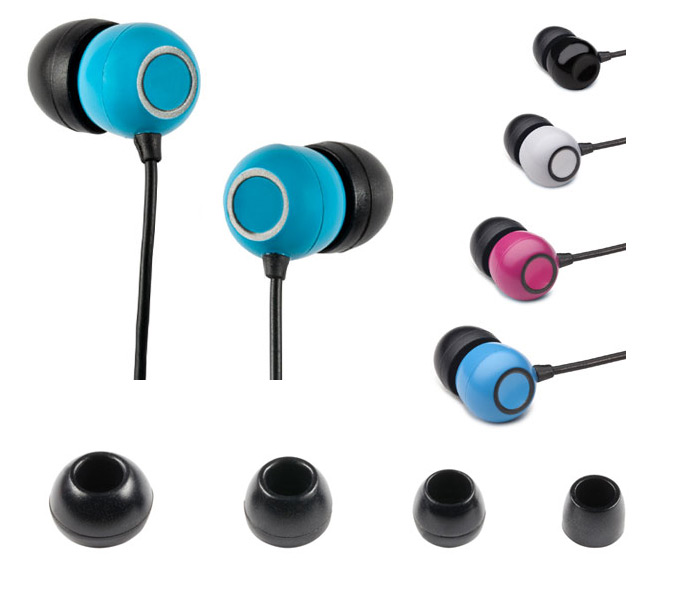 "Having been an audio specialist for more than 70 years, Pioneer has always strived to improve how people hear the world's music," said Sablan. "Each of the new models we're introducing for 2010 are intended to meet the unique style and functional needs of different individuals, while delivering the top-of-the-line audio experience that is the customary goal of all Pioneer products."