Along with its latest Psyko Carbon gaming headset, Psyko Audio Lab has launched and their new Psyko Krypton headset which is an evolutionary successor of the company's Psyko 5.1 model.
The Krypton uses Psyko's patent pending PsykoWave technology, which integrates the speakers in the headband instead of in the ear cups and uses waveguides to deliver the sound to both ears. The headset has five speakers with a subwoofer in each ear cup for a total of 7 speakers, pivot-open ear cups for better ventilation during extended play and a removable boom microphone. Also included in the box, comes and Psyko Amplifier used to power the headset and offers fully adjustable bass, volume control, and 5 LED visual direction indicator.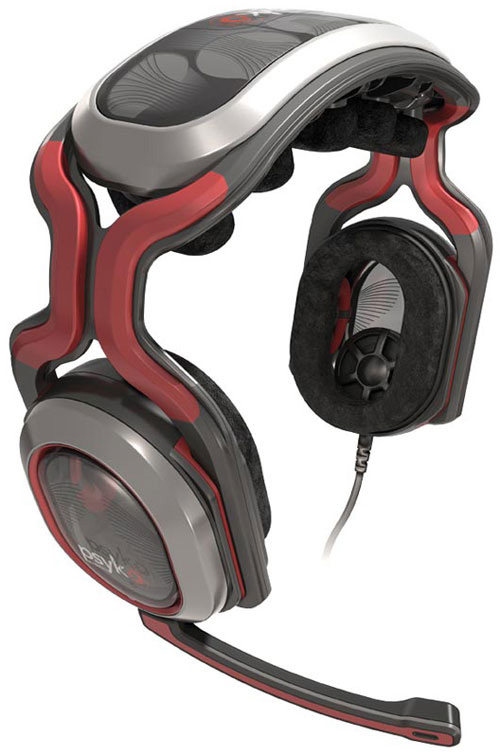 The sounds from the headset are delivered with the correct timing difference and correct front and rear sound flow direction to reflect off the ear, exactly like a 5.1 room speaker system. This technology, the company explains provides unique customized directional sound signature needed at the ear drum – customized by your own ear shape. As a result you Psyko claims that you will hear the highest level of audio directionality and natural sound reproduction over any other 5.1 or 7.1 surround sound gaming headset.
The Psyko Krypton is available for $149.