Genius presents whole new series of Hi-Fi wood speakers in 60 watts and 80 watts. Now, you can enjoy sound entertainment with beloved family and friends through these two-way hi-fi wood speakers.
SP-HF2000A uses 1" tweeter and 4" speaker units to deliver balance stereo sound quality in 60 watts. For more sound enjoyment, SP-HF3000A uses soft dome and 5.25" speakers to bring crystal treble and spacious bass in 80 watts. Both systems deliver superior sound for any type of sound performance.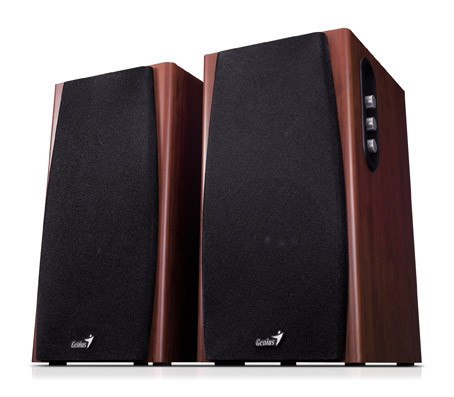 To make the front panel simpler and more elegant, these speakers have the volume, treble and bass control at the side of speakers in stead of on the front panel. A headphone jack is located in the back if you want to listen to music privately.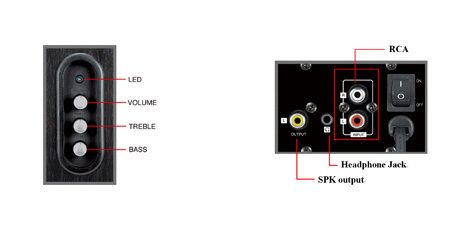 Specification:
Color
Cherry wood
RMS (Watts)
80
Driver unit
Woofer: 5.25" 8Ω
Tweeter: 1" 8Ω
Frequency Response
100Hz~32KHz
Signal-to-noise ratio
>86dB
Volume
Yes
Treble
Yes
Bass
Yes
Line-in Jack
Yes
Source: Genius