Jawbone unveiled the first "intelligent" wireless speaker and speakerphone, which can connects with mobile phones, computers, tablets, iPods or any other Bluetooth device and allowing you to stream music without wires.
The Jambox has stainless steel construction and industrial-weight molded rubber casing with measures of 151mm x 57mm x 40mm and weight 327 gram. All four sides are wrapped in a single grill to cut down on moving parts, "achieving a strong, minimal form unlike any other speaker." Jawbone says that this design also fully exposes the speakers, resulting in a richer, louder, and broader spectrum of sound.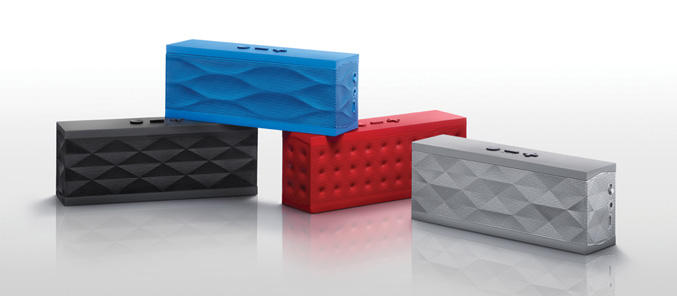 JAMBOX packs a pair of acoustic drivers and ultra-small dome, delivering  85dB at 0.5m with frequency response of 60 Hz – 20 kHz and capable to produce "an audio spectrum almost as wide as the human ear itself."  They work in concert with an innovative moving-wall passive bass radiator and airtight enclosure,  to deliver "shimmering highs and massive low frequencies that they can literally be felt from feet away."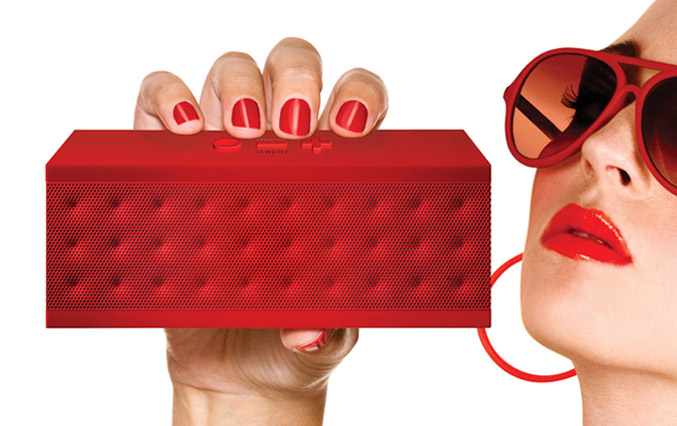 It has a built-in microphone, to allows hands-free calling , lithium-ion battery, which sustain up to eight hours of completely wireless audio, also has a 3.5mm aux-in jack, mini USB, can make connections to two devices at the same time, come in Blue Wave, Black Diamond, Grey Hex and Red Dot and will be available at Apple and Best Buy retail stores for $199. Also can be updated with apps, software and new features at Jawbone's online platform, MyTALK.