Although Sony and Apple are competitors on the smartphone market,  Sony is also trying to draw the attention of the iPhone and iPod owners with its new compact clock radio dock which wears the logo -'Made for iPod and iPhone.'
Called ICF-DS15iP, the new dock radio promises to fill your room with rich sound, thanks to its two 57mm speakers, offering 3.5W+3.5W output power and enhanced MEGABASS for solid bass. Featuring slim lines, this all-in-one solution is available in black or black/silver finishes, has a LCD display, a FM/AM radio tuner, and will wake you up with your favourite iPhone/iPod tunes, radio or the built-in alarm.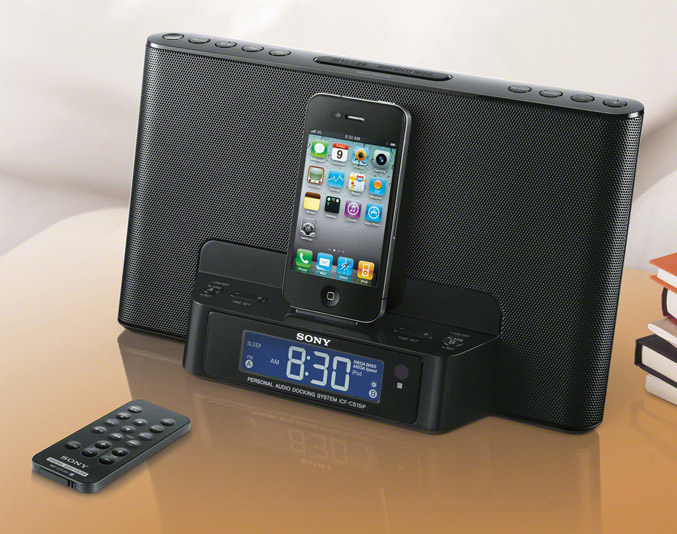 The device measures 290(W) x 165(H) x 145(D) mm and weighs 1.65kg, it also comes with a handy card-sized remote and Sony says that it is available now, but didn't mentioned the price.