This Spring Sony offers two great new ways to fill the room with music from your iPod or iPhone.
The new ICF-DS11iP is an elegantly-styled speaker dock that charges your iPod or iPhone while pumping out crisp, powerful stereo sound. It's joined by the ICF‑C05iP dock/clock radio, a compact bedside solution for charging your iPod or iPhone and waking up to your favourite tunes every day.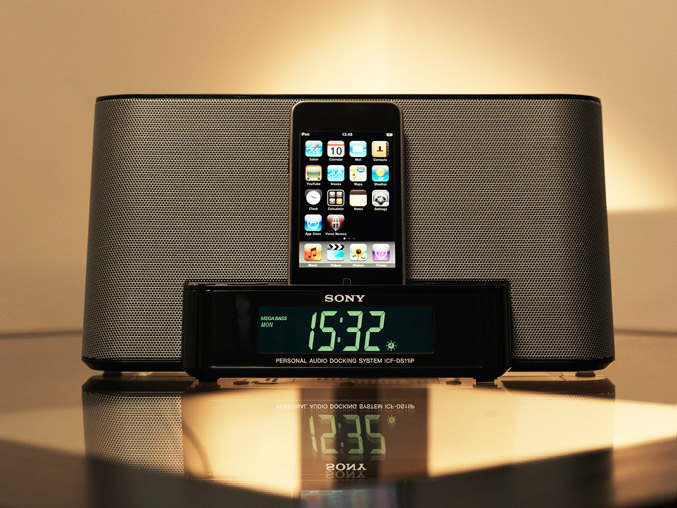 Beautifully designed to flatter any interior, both models are certified for 100% compatibility with all new iPod models.
Fill the room with brilliant sound: ICF-DS11iP iPod dock/clock radio
Get even more out of your personal digital media collection with the ICF-DS11iP iPod or iPhone speaker dock. A great-looking partner for your iPod or iPhone, it's equally capable as a bedroom music companion or secondary music system elsewhere in the house.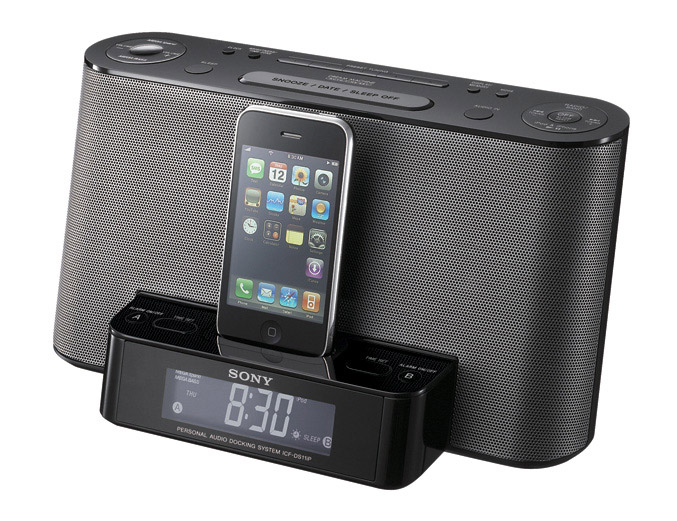 Slip in your iPod or iPhone into the ICF-DS11iP for a trickle charge while enjoying your favourite music and video content at any time of day. Come the morning, a dual alarm function gives the choice of waking up to music and videos from your iPod or iPhone, AM/FM radio or buzzer.
Stereo sound quality is rich, clear and powerful from the compact unit that won't overwhelm your bedroom or living space. Low frequencies are enhanced by a larger speaker cone and room-filling 3.5W+3.5W power, plus switchable MEGA BASS for richly extended low frequencies.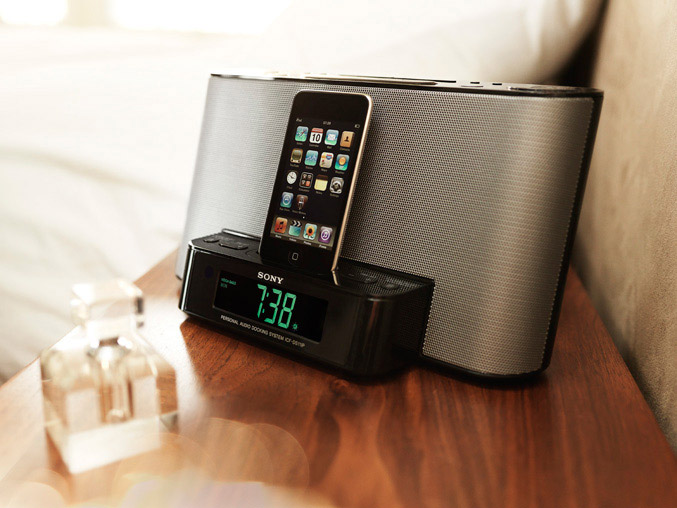 A handy remote lets you adjust volume and control iPod music and video menus. There's also a sleep timer function, giving you the option to doze off while enjoying your favourite sounds.
Wake in style to your favourite tunes: ICF-C05iP iPod dock/clock radio
Now there's an ideal bedside companion for starting the day with beautiful music. With a space-saving design that looks great in any bedroom, the ICF-C05iP is a stylish FM clock radio that doubles as a dock for your iPod or iPhone.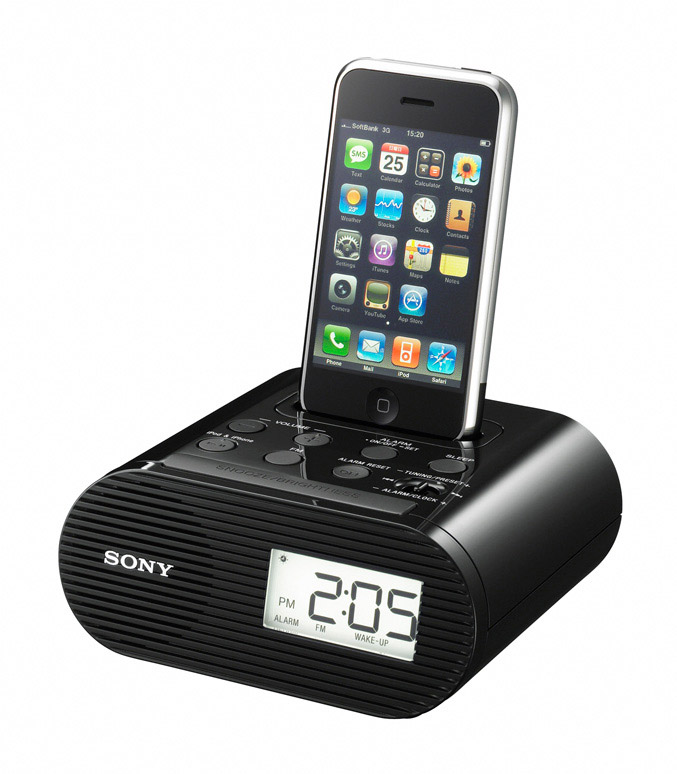 Slip in your iPod or iPhone for an overnight charge and choose when you want to wake up with the easy-set alarm. Then welcome the day with your favourite music – and videos if you wish – or crisp, clear sound from the FM tuner. It's smart, beautifully simple, and brilliantly Sony.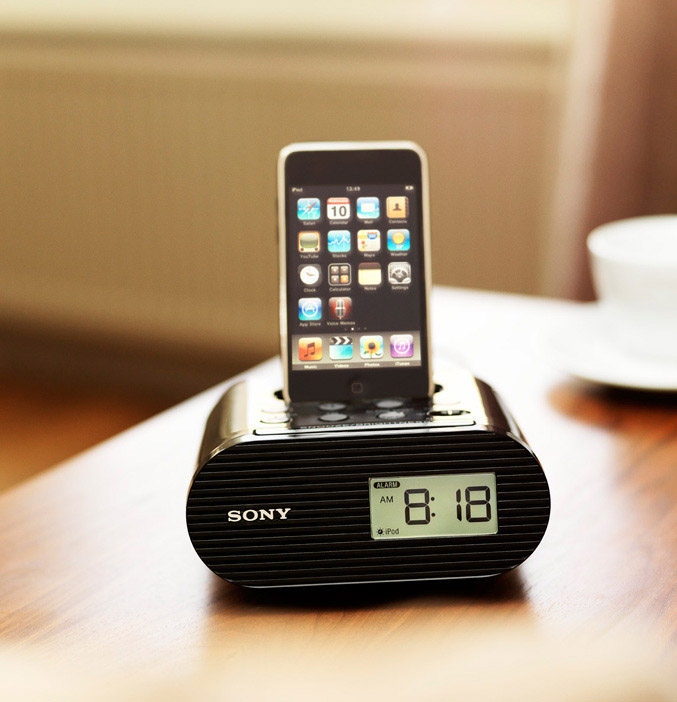 The new ICF-DS11iP iPod speaker dock/clock radio and ICF-C05iP iPod dock/clock radio are available from April 2010.
Features and specifications



ICF-DS11iP

ICF-C05iP

iPod/iPhone functions

Dock/charge; music/video playback; FFWD/REW; Volume

Dock/charge; music

Clock functions

Alarm (buzzer, radio, iPod or iPhone); snooze; single/dual alarm; sleep timer

Alarm (buzzer, radio, iPod or iPhone); snooze; single alarm; sleep timer

Radio

Digital tuning with 20 FM / 10 AM presets

Digital tuning with 20 FM presets

Display

LCD with alarm indicator, date display, backlight and brightness control

With alarm indicator and brightness control

Weight & dimensions

2.0kg;

290.5 x 152 x 139.5 mm (W x H x D)

0.41kg;

134 x 64 x 124.5 mm (W x H x D)

Source: Sony