This lightweight mini stereo speaker is designed like a spring, allowing you to open it up to enhance amplification and sound quality. It connects to music sources via a 3.5mm audio input cable and charges via USB.
If you want some speakers that are small enough to carry around with you, but give great sound, then these are the answer. The clever bellows type spring means that there's an extra sound chamber to amplify the output, which also means that bass response is improved.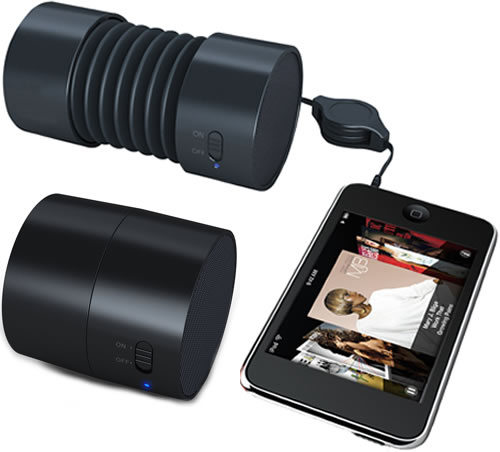 A two and a half hour charge will give around four hours of playback time.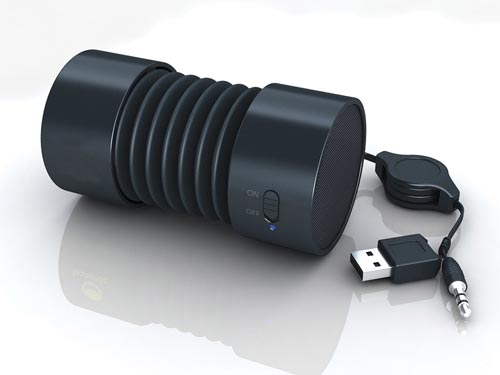 Features:
– Maximum power output 2W x2
– Built-in Li-ion rechargeable battery. Charges in about 2.5 hours
– 4 hours playing time per charge.
– 3.5mm audio line-in
– Charges via USB

Packaging and contents: Included:
– Main speaker unit
– USB power Cable
– 3.5mm audio input cable
– Instructions
Source: GeekAlerts