The new camcorder from BenQ,  S21 offers a pretty standard functions like Full HD 1080p video recording, 3 – inch LCD display, dual power source, motion detection,  except the night vision function which will finally allow you to investigate nocturnal activities in your backyard.
The camera also offers dual power source – a rechargeable lithium ion battery and ordinary AA disposable batteries as well and dual SD card slots, allowing you to use another SD card in the second slot whenever the first SD card is full. The camera is capable to shoot 16 MP (albeit interpolated) still images and also feature AF Lock and infrared night vision and motion detection.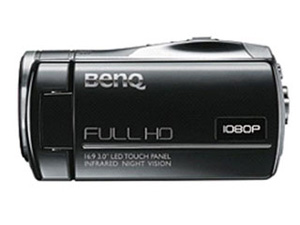 The BenQ S21 will be available in China/ Asia Pacific in August.