The leader in digital imaging technology, Canon USA, introduced today a new camcorder that is equipped with 64GB of internal flash memory, entitled the VIXIA HF M32 Dual Flash Memory camcorder.
The VIXIA HF M32 has a long battery life of high-definition video recording. It comes with 64GB of internal flash memory, with the possibility to record up to twenty four hours of high-definition video.
The VIXIA HF M32 Dual Flash Memory Camcorder has an SD Memory Card slot that can read even the next generation of SDXC Memory Cards, giving the ability to increase the storage capacity to up to 2 Terabytes while enhancing data transfer speeds.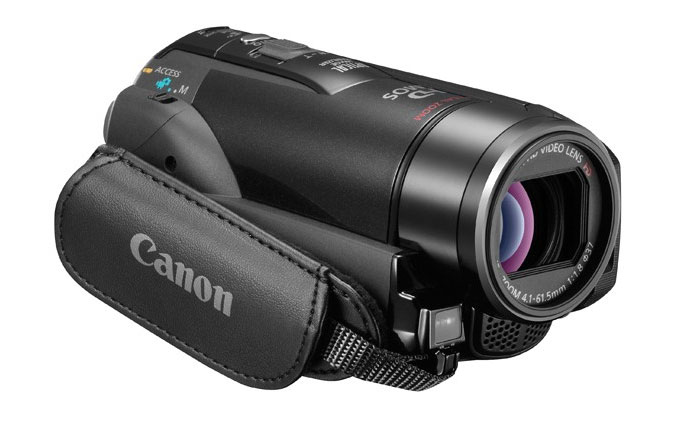 The VIXIA HF M32 camcorder is equipped with the genuine Canon HD Video Lens, HD CMOS Image Sensor and DIGIC DV III Image Processor while featuring a Touch Panel LCD and other features for capturing and sharing High Definition videos.
These features include:
Smart Auto: Makes shooting great video even easier by utilizing Canon's DIGIC DV III Image Processor to intelligently detect and analyze brightness, color, distance and movement and automatically select the best setting for the scene being recorded.
Touch & Track: Enables users to select a subject on the Touch Panel LCD which will then be recognized and tracked. This sophisticated technology recognizes faces, objects, and even animals, ensuring the subject will always be in focus and properly exposed.
Relay Recording: Allows users to capture uninterrupted video when the primary recording media is full. The camcorder will continue to record a scene by switching from one memory source to the other as it fills up, so that a moment of action will not be missed.
Powered IS: In addition to Canon's Dynamic SuperRange Optical Image Stabilization, Powered IS provides an even higher level of compensation for subtle hand movement at the telephoto end of the zoom range. This new enhancement can be engaged by pressing the Powered IS button on the LCD panel.
HD-to-SD Downconversion: Enables users to convert recorded HD video to standard-definition files while preserving the original HD video. These standard-definition files make it even more convenient to share video online or create a DVD.
Advanced Video Snapshot: Provides the flexibility of capturing two, four, or eight second video clips while recording or during playback.
The VIXIA HF M32 Dual Flash Memory Camcorder is also compatible with Eye-FI SD Memory Cards, and the WP-V2 Waterproof Case by Canon. It is expected to be available in September for the price of $999.99. The waterproof case on the other hand is already available for the price of $599.