Genius G-Shot HD501 pocket-size camcoder

The latest DV camera from the Genius family is the G-Shot HD501, a 720p camcorder with high-compression H.264 format in a stunning pocket-size design. It's the simple way to shoot video as easily as taking a photo. The weather-resistance design lets you use it in the rain or snow so you can take great shots without any damage to theG-Shot HD501.
It includes a strap with a compass so you can hang it on your backpack and know what direction you are going. The CD includes application software to edit your videos easily and quickly upload your videos to YouTube or Facebook. You can also show your movies on a HD TV using the HDMI cable. For more details, just ask your salesperson about the G-Shot HD501.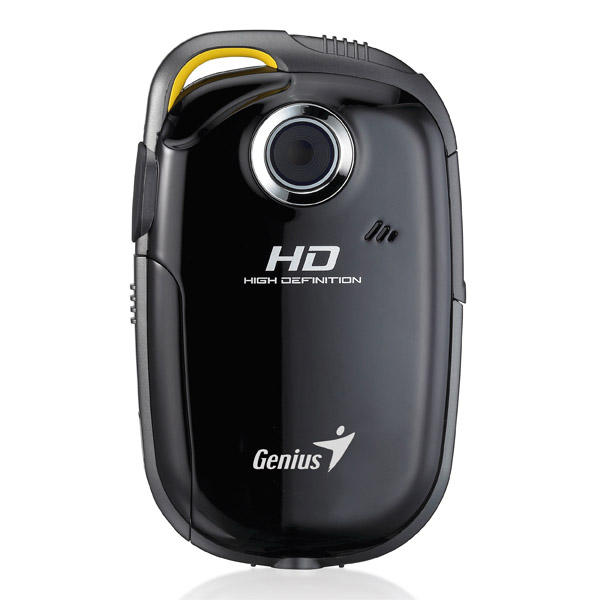 Key features:
HD camcorder, record at 30fps/1280 x 720
MOV/H.264 format
Max 3MP for still image
2.0" vivid LCD display
MP3 player
Weather proof
Certified for protection rating IP43
Supports high-capacity SD card up to 16GB
Rechargeable Li-ion battery
Source: Genius