Casio America, Inc. and its parent company, Casio Computer Co., Ltd., is proud to announce the release of two new digital camera models today, the EXILIM Zoom EX-Z280 and EX-Z33. The newly designed EXILIM Zoom EX-Z280 and EX-Z33 are the ideal cameras for new comers to digital photography or families seeking a second or replacement camera. Both models feature modernized features and improved image processing that simplify capturing images of family, friends, special events, holidays and everything in between with ease.
The EXILIM Zoom EX-Z280 is a 12.1 effective megapixel digital camera boasting a wide-angle 26 mm 4X optical zoom lens in a stylish and slim compact body. It comes complete with Casio's standard high-performance features, such as CCD-shift image stabilization mechanism and Face Detection function. The Easy Mode function helps new comers grasp camera settings by offering a simplified menu screen for seamless navigation.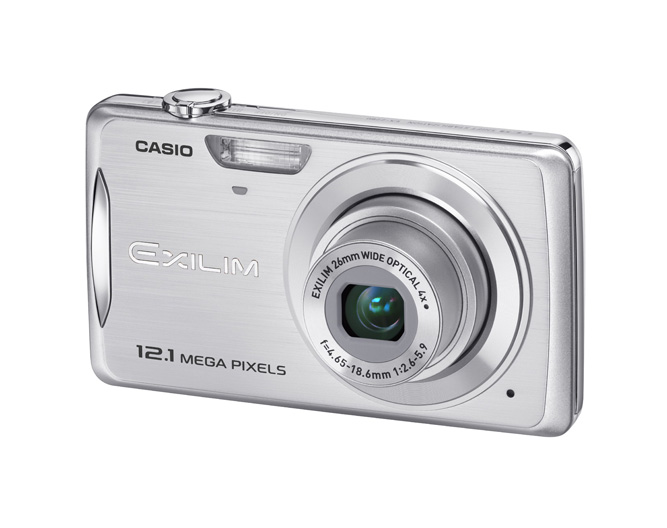 At the heart of the new EX-Z280 is the EXILIM Engine 4.0, which delivers higher image quality and lower power consumption in an even more compact body. The high-speed dedicated image processing CPU, in addition to an ordinary CPU, allows the camera to perform complex processing right on the camera. An update to Casio's Dynamic Photo feature now lets users add animated clip art to any picture without software and using only the camera. These creations can be printed or output as an e-greeting videos that can be emailed or posted on social networking sites. Casio's innovative function retains a prior function for cutting out moving people or objects as if from a Hollywood green screen, and placing them into other still backgrounds without the need of special software.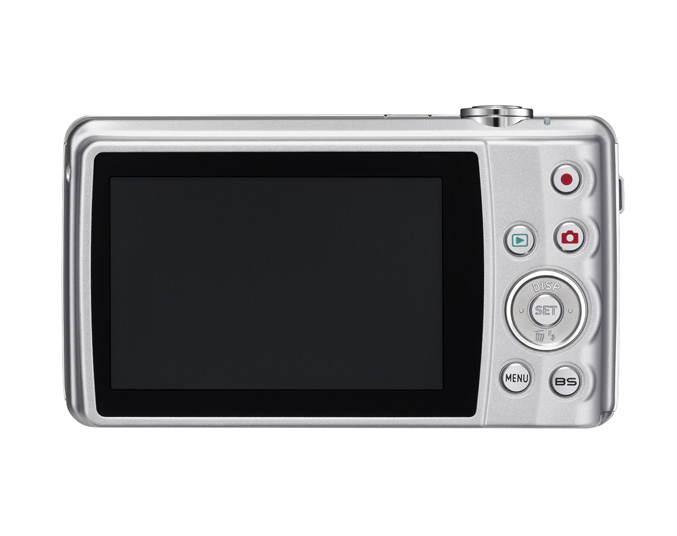 Reflecting Casio's commitment to producing high quality photographs, the new cameras provide feature rich and enjoyable photography functions — beautiful imaging and easy of use for all level of user. Other noteworthy features include Makeup function which not only recognizes faces but adjusts focus and exposure offering optimal conditions for the perfect picture. Handheld Night Scene function and Lighting function automatically detects and corrects difficult situations due to poor lighting, camera shake and backlit scenes where subjects-people or scenery can be poorly exposed.
The EX-Z280 also features a 720p HD Movie function which takes quality videos at 1280×720 pixels. YouTube™ mode also enhances this feature by allowing users to record video and save at the ideal size and quality settings for fast and easy inclusion on the popular video sharing site.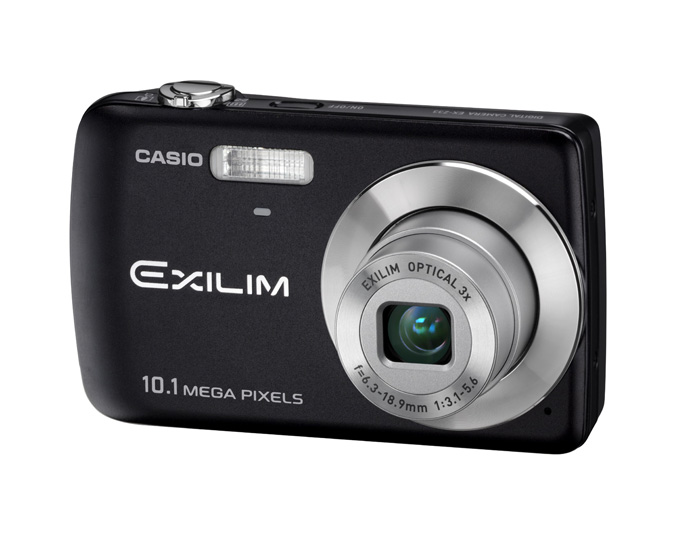 The EXILIM EX-Z33 is a 10.1 megapixel digital camera with a 3X optical zoom lens. The EX-Z33 features a quick access dedicated movie button that allows users to record widescreen movies with a 16:9 aspect ratio. Additionally, the EX-Z33 is compatible with commercially available SD memory cards. This camera combines a stylish, slim body with high-powered features that allow on-the-go photographers the ability to capture a memorable moment where ever they are.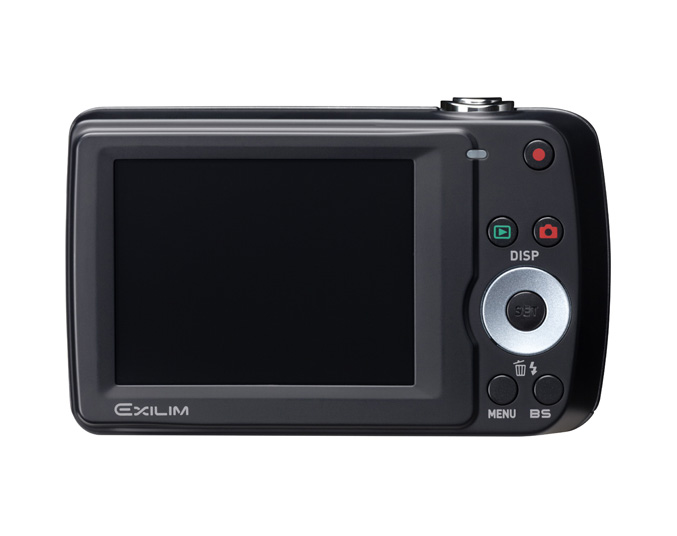 "Casio strives to develop innovative digital cameras with exciting features for new comers and professional photographers that enhances their photo taking experience," says Toshiyuki Iguchi, Senior General Manager of Casio's Digital Imaging Division at Casio America, Inc. "We are thrilled to expand the popular EXILIM lineup with the additions of the EX-Z280 and EX-Z33."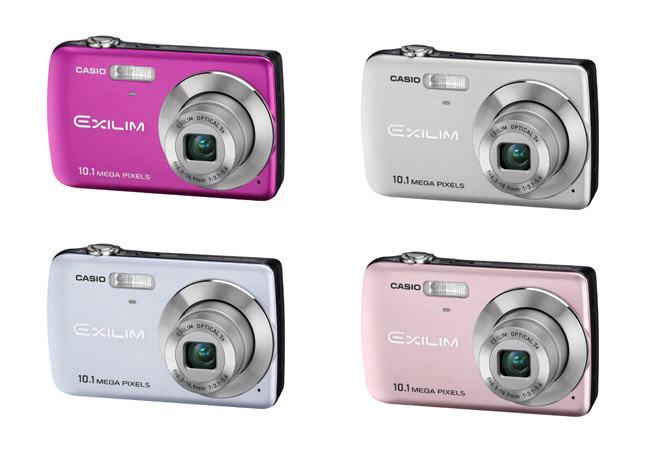 The EX-Z280, available this September 2009, will have an MSRP of $179.99 and will be offered in a silver body color. The EX-Z33 will also be available in September with an MSRP of $119.99. The EX-Z33 will boast stylish new colors, including black, light pink, vivid pink, silver and blue.
EX-Z33 / EX-Z280 Specifications
EX-Z33

EX-Z280

Number of Effective Pixels

10.1 million

12.1 million

Image Sensor

1/2.3-inch square pixel CCD

Total Pixels

10.34 million

12.39 million

File Format

Still Images

JPEG (Exif Ver 2.2), DCF1.0, DPOF

Movies

Motion JPEG, AVI format, IMA-ADPCM (monaural)

Audio

WAV format (monaural)

Recording Media

16.9MB Built-in Flash Memory, SD Memory Card,
SDHC Memory Card

35.7MB Built-in Flash Memory, SD Memory Card,
SDHC Memory Card

Number of Recorded Pixels

Still Images

10M (3648 x 2736), 3:2 (3648 x 2432), 16:9 (3648 x 2048), 7M (3072 x 2304), 4M (2304 x 1728), 2M (1600 x 1200), VGA (640 x 480)

12M (4000 x 3000), 3:2 (4000 x 2656), 16:9 (4000 x 2240), 8M (3264 x 2448), 5M (2560 x 1920), 3M (2048 x 1536), VGA (640 x 480)

STD Movies

848 x 480 (WIDE), 640 x 480 (STD), 320 x 240 (LP)

1280 x 720 (HD), 640 x 480 (STD), 320 x 240 (LP), 640 x 480 (YouTube™)

Lens

Construction

6 lenses in 5 groups, including aspherical lens

7 lenses in 6 groups, including aspherical lens

F-number

F3.1 (W) to 5.6 (T)

F2.6 (W) to 5.9 (T)

Focal Length

F=6.3 to 18.9mm

F=4.65 to 18.6mm

35mm Film Equivalent

Approx. 35.5 to 106.5mm

Approx. 26 to 104mm

Zoom

Optical Zoom

3X

4X

Digital Zoom

4x (12X in combination with optical zoom)

4x (16X in combination with optical zoom)

HD Zoom

17.1X (@VGA, both with optical and digital zoom)

25.0X (@VGA, both with optical and digital zoom)

Focusing

Focus Type

Contrast Detection Auto Focus

Focus Mode

Auto Focus, Macro Mode, Pan Focus,

AF Area

Spot, Multi

Spot, Multi, Tracking

Focus Range*1 (Still Images)

Auto

Approx. 10cm to infinity (W)

Approx. 15cm to infinity (W)

Macro

Approx. 10cm to 50cm (W)

Approx. 5cm to 50cm (W)

Infinity

Infinity (W)

Infinity (W)

Manual

Approx. 10cm to infinity (W)

Approx. 15cm to infinity (W)

Exposure

Exposure Metering

Multi pattern, Center weighted, Spot by CCD

Exposure Control

Program AE

Exposure Compensation

-2EV to +2EV (in 1/3EV steps)

Shutter

Type

CCD electronic shutter and mechanical shutter

Speed

Auto

1/2 – 1/2000 second

Night Scene

4 to 1/2000 second
Source: Casio