The Japanese digital camera maker Fujifilm has announced its latest creation – the FinePix AX550 digital camera – a device that belongs to the compact class digital cameras.
The new Fujifilm FinePix AX550 comes with a 16-megapixel CCD sensor, 5x optical zoom, a 2.7-inch TFT screen and support for SD/SDHC/SDXC memory cards. Offering video recording at 720p HD the camera also supports image stabilization functions, Scene Recognition (SR) and ISO 3200 sensitivity.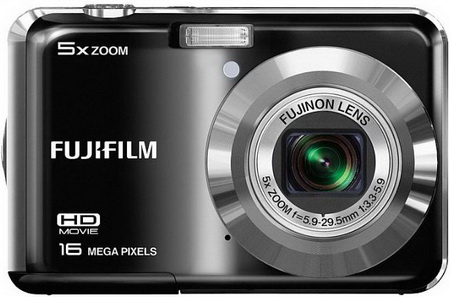 The Fujifilm FinePix AX550 will be available for purchase a bit later but you can pre-order the camera online now for a price of 89.95 USD.
Source: Techcular.com