Leica Camera has revealed a new camera that is to be available on the market starting in January 2012.
The new addition, named V-Lux Superzoom belongs to Leica's line of compact digital cameras and will be marketed as an alternative to entry-level DSLR cameras.
The camera will come with a 12.1-megapixel image sensor and a 24x-zoom Leica DC Vario-Elmarit 4.5 lens along with a flexible 108mm f/2.8-5.2 lens that is capable of handling focal lengths equivalent to 25–600 mm in 35 mm format.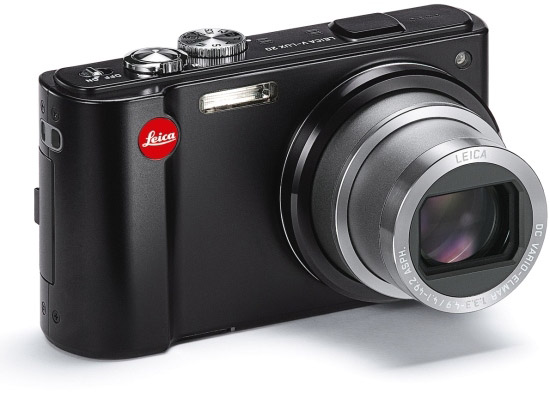 The camera also features full manual and aperture priority and shutter priority controls and is capable of recording full HD video in 1080p in AVCHD format thanks to a new CMOS sensor and image engine by Panasonic. Leica claims that the recorded video is of highest quality that can rival premium-range camcorders.
Other features include a 3-inch LCD display, rapid burst shooting and an integrated stereo microphone. Rapid Burst Shooting with 1920 × 1080 pixels and 60 full frames per second will allow the user to capture fast movement with high detail as it happens. The camera can also shoot in bursts of 12 frames per second at full resolution and can go up to 60 frames per second given that resolution is dropped to 3.5-megapixels. Users will also be able to enjoy an extended two year warranty.
The camera will also include photo software once released in January and will be available through Leica's dealers. Expected price is around 949 USD.
Source: Gizmocrave