Nikon releases COOLPIX S1100pj with a built-in projector

Nikon releases the 14.1 megapixels COOLPIX S1100pj, projector-equipped digital camera, allowing you to project and share images captured with the camera. The successor of S1000pj has a larger, higher resolution 3.0-inch touchscreen display and better build-in projector with increased brightness, projection size, throw distance and now can project content from your computer.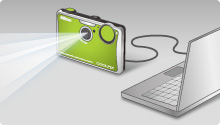 The build-in projector now has 14-lumens brightness and according Nikon the projection image will be 40% brighter, it allows projection at a distance up to 240 cm and a size of up to 47-inch display. The COOLPIX S1100pj also offer NIKKOR 5x zoom lens (28-135mm equivalent),  HD movie recording at 720p (1280 x 720, 30 fps), ISO 6400 sensitivity, five advanced VR image stabilizing features and is available in four colors and a lower price $349.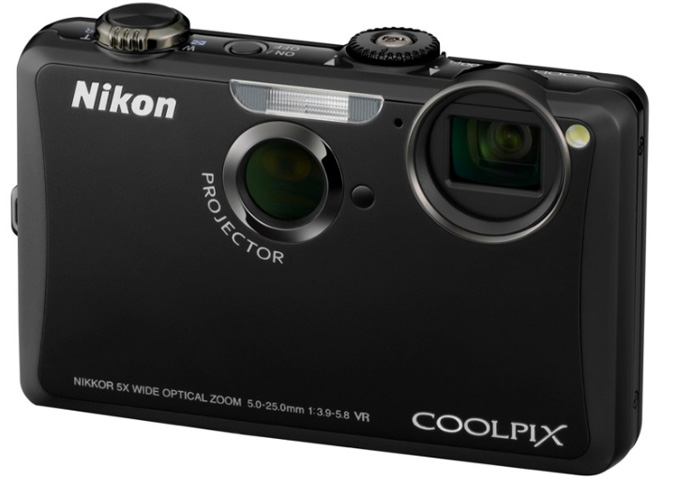 Other functions and features new to the COOLPIX S1100pj
A rating function that allows users to rate pictures with up to five stars and then sort and display pictures according to their rating.
A new user interface with graphic tabs that display setting control information in the monitor to make function selection simple.
A variety of slide show effects, including an animated character that "interacts" with a face detected with face-priority AF or the subject on which focus was acquired in time to selected background music. The camera offers 3 background music options and 4 image effects.
Operation of the supplied remote control has been improved. It can now be used to switch to projector mode or play a slide show.
Slides created with PowerPoint® presentation software can be converted to JPEG files that can be played back with the camera. (The designated file/folder structure on the SD memory card must be preserved.)