Here's something new and really nice from Nikon – a tiny-sized digital camera that can fit in any pocket or purse – please meet the Nikon Coolpix S01.
The new camera measures just 51.2 x 77 x 17.2 mm and weighs 96 grams which makes it far smaller than any traditional digital camera. Small size, however, does not mean low specs and the Nikon Coolpix S01 boasts a 10 MP CCD image sensor, 3x optical zoom (29 mm to 87 mm) and a 2.5-inch screen for viewing pictures and working with the camera. Not surprisingly for a camera that small the screen is touch sensitive and the user can not only view pictures but also command the camera using the very intuitive GIU.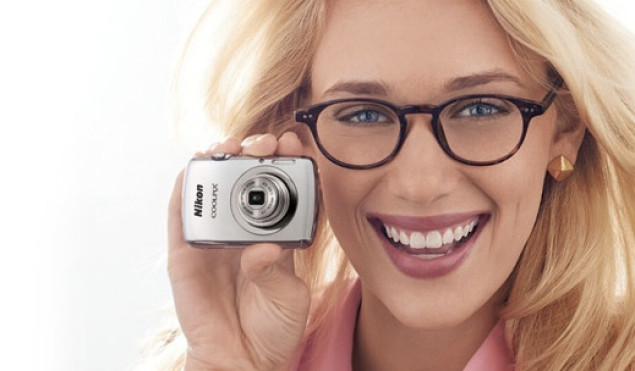 "By tapping a subject, the shutter is automatically released when focus and exposure are fixed while various image effects set prior to shooting can be applied to pictures. Additionally, simple in-camera retouching of photos can help the user relive their perfect memory," says the press release.
The camera also comes with Nikon's Expeed C2 image processor and a Xenon flash and offers a total of six scene modes including portrait, landscape, night portrait, night landscape, close-up and backlighting. There's also Auto Mode for all users who do not want to bother with scene settings and prefer the camera to decide what's best for the picture being taken.
The Nikon Coolpix S01 will become available on September 27 and in the UK the camera will cost 149.99 GBP.

Source: Techdigest.tv