Ricoh launched its new CX3 digital compact camera, with a 10 megapixel and back-illuminated CMOS sensor. The CX3 offers 10.7x optical zoom (28-300mm equivalent), 3-inch 920k-dot LCD, adds 720p HD video recording, scene auto mode  and enhanced noise reduction.
Press Release – Ricoh today launched its latest model in the acclaimed CX series of digital compact cameras. With a pedigree of award-winning predecessors, the new CX3 features a host of innovative features, this time including a back-illuminated CMOS sensor to deliver a new level of detail in low light photography.

The essential difference between conventional sensors and the CX3's improved CMOS sensor is its construction. Using a revolutionary structure to more efficiently capture light coming through the lens, this new sensor greatly increases sensitivity while also reducing noise. When combined with new noise-reducing technology borrowed from the Ricoh GR Digital III, the result is dramatic – beautiful images that have maintained their original resolution, tone characteristics and colour saturation, even at night.
While image quality has been addressed, Ricoh's commitment to bringing professional photos within reach of the amateur continues with the CX3. A new "scene auto mode" has been added which identifies the image subject and automatically selects the most appropriate scene mode. Whether taking photographs of panoramic landscapes, portraits of the family, action shots at the tennis or getting up close with wildlife, the CX3 takes the guess work and hassle out of mode selection.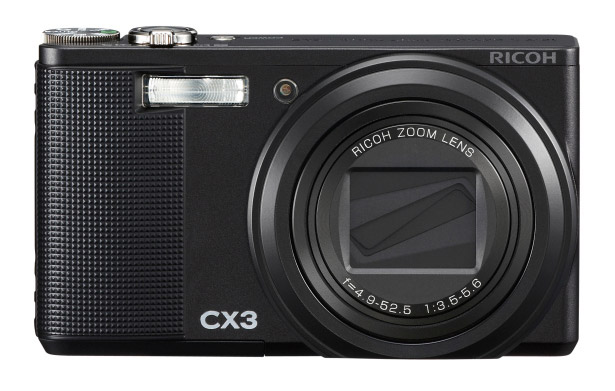 Ricoh has also made an effort to increase shooting options with the eagerly-anticipated addition of a 1280 x 720 pixel HD movie function. Adding to its cinematic appeal, the CX3 offers a number of aspect ratios including 16:9 which creates images in a size that delivers maximum impact on a wide-screen television.
Among the other key features, the popular dynamic range double shot mode has been further refined. Using this mode, the camera takes two images with different exposures almost simultaneously, then combines the best exposed parts of each image into a final recorded version. With the introduction of the CX3, photographers are now able to specify the tone range to be given priority – whether it be the highlights or the shadows. Five new settings have also been added to control the dynamic range expansion effect – choose 'auto' or four levels ranging from very weak to strong. In scenes which include mixed light, for example, a bright sunlit background with people in the shadowed foreground, images are faithfully recreated with the same detail seen by the naked eye.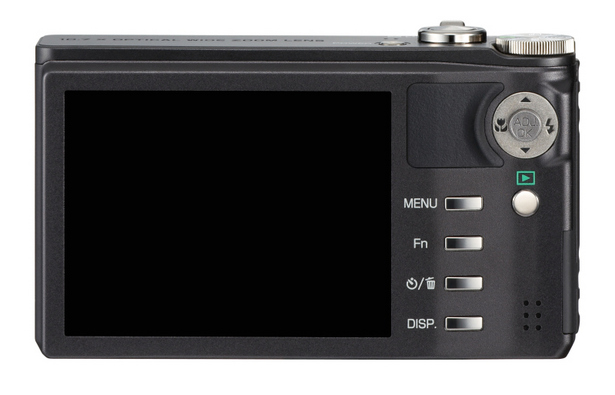 The CX3 inherits the 10.7x (28-300 mm equivalent) optical wide-angle zoom lens from its predecessor which, when combined with super-fast continuous shooting speeds of 5 frames per second, user-friendly auto focus (AF) functions which automatically respond to subject movement and scene modes including 'pets', 'high contrast black & white' and 'miniaturise', the photo possibilities are endless.
Available from leading electronics retailers and camera specialists from February 19, the Ricoh CX3 features an inlay handgrip and is available in black, violet and two-tone grey-pink.
Ricoh CX3
RRP: AU$499