Sony has launched the largest-ever capacity Memory Stick PRO-HG Duo HX, crowning the range with a massive 32GB model. Memory Stick HX already delivers impressive speed, so the introduction of a 32GB version makes it the perfect choice for handling the very large files created when filming in High Definition video. The huge amount of space is also ideal for still photography, whether you are using a sophisticated DSLR like the Sony α, or a compact, go-anywhere Cybershot.
Camcorder users can shoot in Full HD mode (1920 x 1080) for an impressive 225 minutes using a single 32GB Memory Stick PRO-HG Duo HX, virtually eliminating the nagging worry about how much space is left.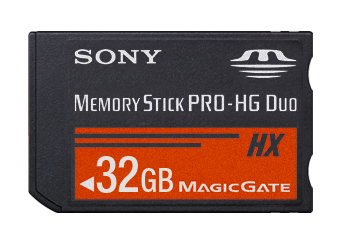 Freedom to concentrate on creating outstanding HD video is matched by trademark Memory Stick HX performance. Using the included USB adaptor, read speeds of 20MB/s and write speeds of 15MB/s1 are achievable, so you spend a lot less time waiting for your video to transfer to your PC.
This potent combination of size and speed is equally good news for owners of technically advanced DSLRs like the Sony α with its continuous shooting capability. Alternatively, anyone with a compact digital camera who simply never wants to worry about filling up the memory now has the ideal solution.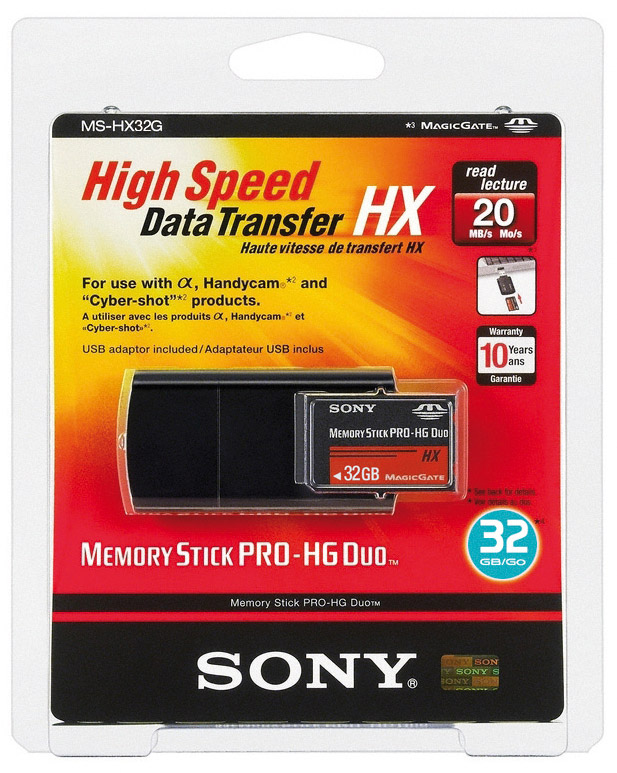 The Memory Stick PRO-HG Duo HX range also includes 4GB, 8GB and 16GB models, and all versions are supplied with the free USB adaptor for optimum performance and easy connection to a huge range of hardware.
Source: Sony