Onkyo has announced  the launch of three truly awe-inspiring THX Ultra2 Plus-certified 9.2-channel Network AV Receivers- the TX-SN5007 –  flagship...
BeoLab 11 is a new elegant subwoofer from Bang & Olufsen which combines excellent bass performance, intriguing design and unorthodox...
Seagate, the worldwide leader in hard disk drives and storage solutions, today unveiled its new FreeAgent Theater+™ [Plus] HD media...
Audyssey Laboratories announces the Audyssey Sub Equalizer, the latest in a series of professional room calibration tools in the company's...
Leading music server manufacturer Olive Media Inc. (www.olive.us) today announced the introduction of its first HD Hi-Fi Music Server for...
You know evrybody wants to recline and enjoy a massage while watching your favorite t.v. programs or a movie. As...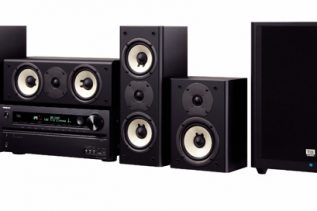 Hi-Fi specialist Onkyo has introduced two new 3D-ready receiver/ 5.1-channel speaker packages for your Home Cinema entertainment needs, as well...