3M has introduced a new pocket-sized gadget, which combining two devices in one – a HD video camera and a...
BenQ adds another pocket-camcorder to its family, the 1080p Full HD capable M11 model. The camera offers 10MP CMOS sensor,...
BenQ has launched its latest pocket-sized camcorder which is capable of capture video at 1080p and is equipped with 10x...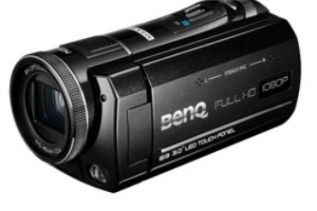 Taiwanese multi-national company BenQ today has launched its newest 1080p Full HD camcorder, the BenQ M25. This new pocket sized...
Whether you're a first time movie-maker or trading up from your current camcorder, this season's Handycam® line-up delivers more great...
Canon U.S.A., Inc, a leader in digital imaging technology,  announced an exciting new line of nine VIXIA High Definition flash...
This is the new Canon submarine periscope…nope, but it's look like.  Actually It's a Erin Fong DSLR concept, which is...