JVC expands its V.Networks line-up of advanced IP based video security products with the introduction of the new VN-X35U 1.25...
Kodak's press release for CES 2009 (Consumer Electronics Show) appears to have leaked out onto the web a few days...
Canon unveiled five VIXIA high definition and six standard definition camcorders, which are available in a variety of different recording...
Sanyo introduce its new line-up of Xacti Dual Cameras, a line-up that redefines digital imaging by allowing greater flexibility for...
The 2009 line of JVC Everio camcorders offers innovations in video sharing, dual storage memory models and hi-def camcorders no...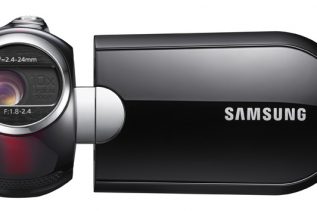 Samsung Electronics America Inc., a market leader and award-winning innovator in consumer electronics, today announced the SMX-C14 and SMX-C10, two...
Continuing to push the boundaries, Panasonic is pleased to announce the release of 2 new camcorders. Weighing a mere 227g...