World renowned graphics card and mainboard manufacturer, MSI, today formally releases the world's first graphics card to support over voltage...
Razer™, the world's leading manufacturer of high-end precision gaming and lifestyle peripherals, is pleased to announce the long awaited update...
The brand new Crosshair IV Formula from ASUS Republic of Gamers, or ROG, ups the ante for everyone with an...
Thermaltake's gaming brand Tt eSPORTS unveils a new addition to its SHOCK gaming headset series, the SHOCK Spin which has...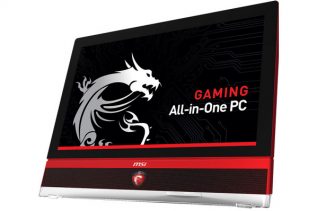 The popular hardware and PC maker MSI has released two new all-in-one (AIO) gaming computers – the AG270 2QE and...
The Taiwanese ASUS has introduced a new gaming laptop in the 14-inch market segment. One may think 14 inches is...
Electronic Arts announced that a free-to-play soccer game from the most popular franchise for hundreds of thousands of soccer fans...