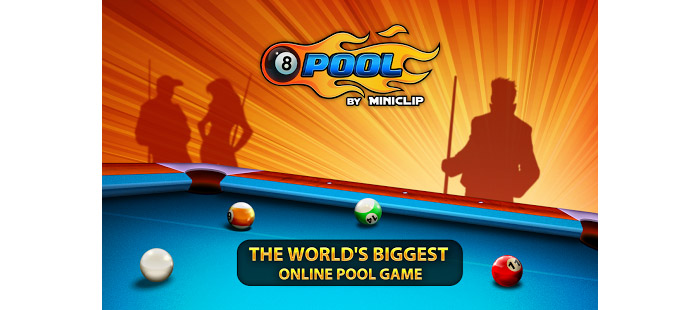 8 Ball Pool is exactly what it seems to be – a free Android pool game and even more. This app definitely deserves attention as it is completely free to play and offers a bunch of nice features and gameplay that cannot be left unnoticed.
The game heavily depends on Internet access as most of the action takes place online. There are a few gaming modes – 1 vs 1, Play Tournament, Play Mini Games, Play With Friends and Practice Offline. You can start playing against players around the world the minute you turn the game on. Even for novice users 8 Ball Pool is fun and the learning curve is not that steep so if you love pool and have some free time you will surely enjoy the game, especially when taking into account how easy it is to figure this game out – you have a cue stick that you point around and you even get a trajectory where your ball will go. Select the power with which you will strike the white ball and then watch as the colored balls enter the pockets around them. This is it!
8 Ball Pool is completely free and can be obtained here.