The Taiwanese A-Data has announced a new SSD model – the XPG SX910 that is based on the LSI-SandForce SF-2281 controller. The drive stores data on MLC NAND flash memory and sports SATA 3.0 interface.
Apart from these basic hardware specs, the new XPG SX910 measures 9.5 mm thick and sports capacities of 128 GB, 256 GB and 512 GB. Despite the different storage capacities all drives come with the same read/write speed that reaches 550 MB/sec and 530 MB/sec respectively. The XPG SX910 also comes with 50 000 IOPS of read speed and 85 000 IOPS while writing.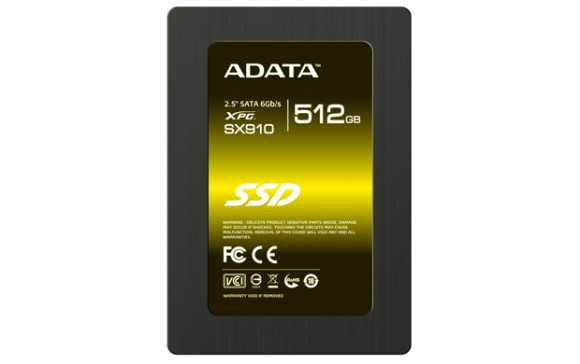 A-Data says the drive consumes as much as 1.2 watts of power and gives it 1 million hours of MTBF. There's a five-year warranty too.
Pricing is unknown.

Source: Overclockers.ru