Acer has just announced the latest in its line of ultrabooks – the Aspire Timeline Ultra M5, which apart from being a pretty capable ultrabook, will offer even more choice to people looking to buy an ultrabook.
The new Aspire Timeline Ultra M5 will be available in two different sizes – a 14-inch version and a 15.6-inch version with a screen resolution of 1366 x 768 pixels. The latest Acer ultrabook is powered by a mobile Intel Core i3 Ivy Bridge processor but if you want something faster you can get an Intel Core i5 third generation too, given you have the cash.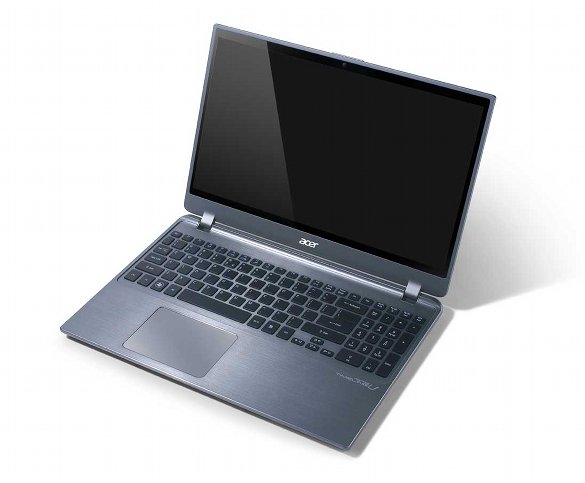 The other hardware specs include an NVIDIA GeForce GT 640M LE graphics card with Optimus technology that can be used along with the Intel HD4000 video inside the Ivy Bridge chip. Storage is provided by a 500 GB hard drive and a 20 GB SSD as well as DVD drives. The latest Timeline Ultra M5 also offers two USB 3.0 ports and a HDMI output along with a battery that Acer claims can last up to 8 hours.
The Acer Aspire Timeline Ultra M5 will be available for purchase at the end of June 2012. Expected price is 679.99 USD and up.

Source: Gizmocrave