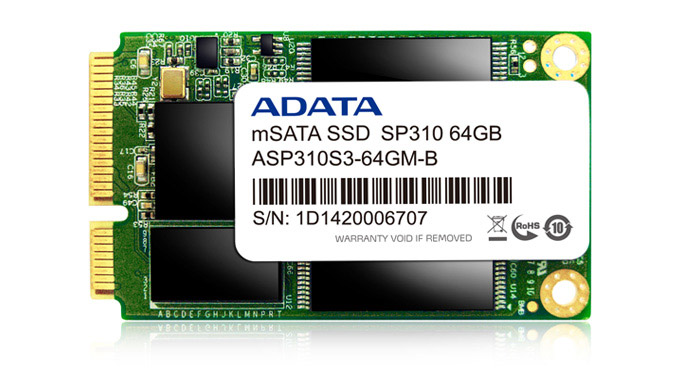 The famous Taiwanese memory and SSD maker ADATA has announced its latest Premier Pro SP310 line of solid-state drives. The new company product is based on mSATA form factor and includes the JMicron JMF667 memory controller and MLC NAND flash memory.
The Premier Pro SP310 includes models with capacity of 32 GB/64 GB/128 GB and fully support SATA 3.0. The drives boast MTBF of 1.2 million hours and reach 410 MB/sec of read speed and 180 MB/sec of write speed as well as 45 000 IOPS. Moreover the new ADATA product line supports S.M.A.R.T., NCQ, TRIM and ATA/ATAPI1-7.
The pricing and the market availability date are still unknown but the new SSD line will come with a 3-year warranty.
Source: ADATA