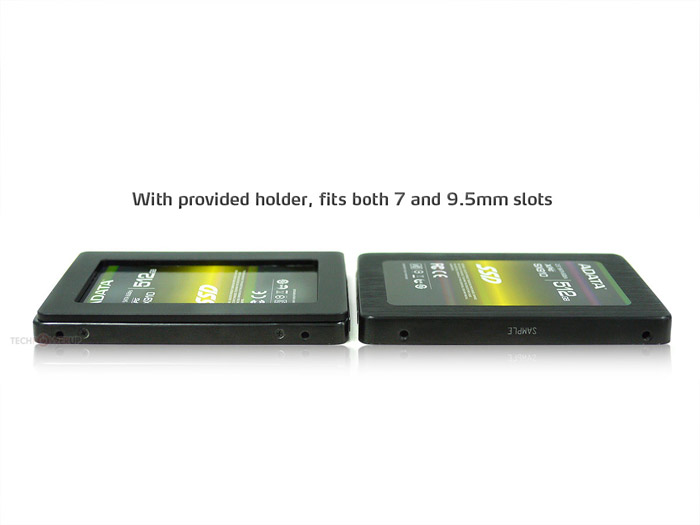 ADATA has announced a number of new SSD drives that are just 7 mm thick (down from the usual 9.5 mm) and hence feature lower weight when compared to traditional solid-state drives.
The change affects XPG SX910, XPG SX900, Premier Pro SP900, Premier Pro SP600, Premier Pro S511 and Premier Pro S510 solid-state drives that support the SATA 3.0 interface and Premier SP800, Premier S599 and Premier S596 Turbo SSDs, which support the SATA 2.0 data transfer interface.
The new drives also come with special plastic trays that allow installation in bays, which require traditional 9.5 mm SSDs. ADATA also did not announce any price changes so the new SSDs, expected this summer, will likely cost the same as older 9.5 mm solid-state drives.
Source: Electronista