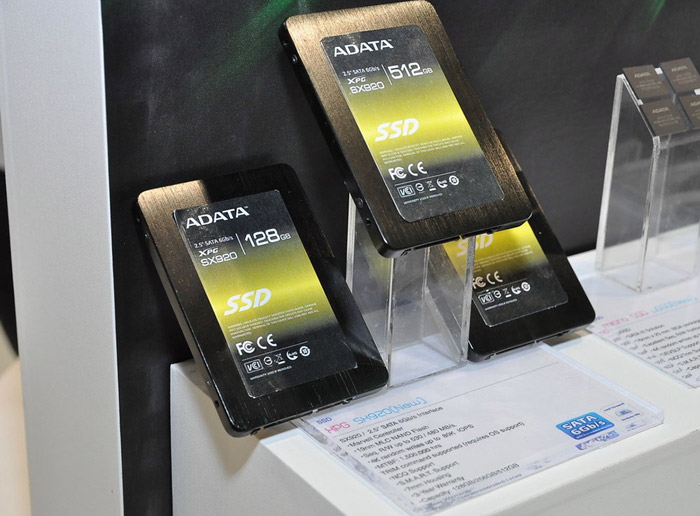 ADATA – the Taiwanese maker of PC memory and storage drives – has announced a new SSD line under the trade name of XPG SX920. The line consists of three models but they all share certain specs – for example they are all 7 mm thick and come in the usual 2.5-inch form factor, support SATA 3.0 and feature 19 nm MLC NAND flash memory and are based on a Marvell Technology controller.
The drives offer 128 GB, 256 GB and 512 GB of capacity and support TRIM and NCQ as well as S.M.A.R.T. technology. The drives reach 80 000 IOPS of random write and 530 MB/sec of read and 480 MB/sec of write speed. In addition all drives of the XPG SX920 series support DuraClass and DuraWrite technologies that prolong the life of the SSDs.
The XPG SX920 SSD drives come with a three-year warranty but pricing is unknown as of now.

Source: Techpowerup