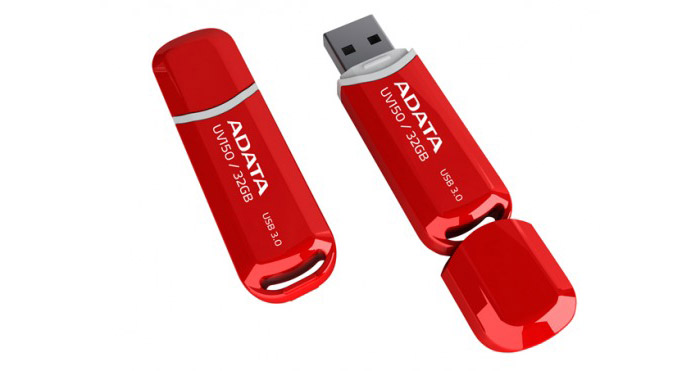 The popular memory and storage device maker ADATA has introduced a new line of USB 3.0 memory sticks under the trade name DashDrive UV150.
The new USB memory sticks measure 58 x 18 x 11 mm and weigh just 9 grams. The new USB drives feature a cap that goes backwards when the drive is in use. There's also a hole at the bottom that allows the user to attach a cord and handle it easier when the device is not needed.
Performance-wise the ADATA DashDrive UV150 reaches 90 MB/sec of read speed and 20 MB/sec of write speed. Apart from the USB 3.0 interface the flash drive line comes with lifetime warranty and capacities that include 8 GB, 16 GB and 32 GB models. Pricing is unknown at the moment.
Source: ADATA