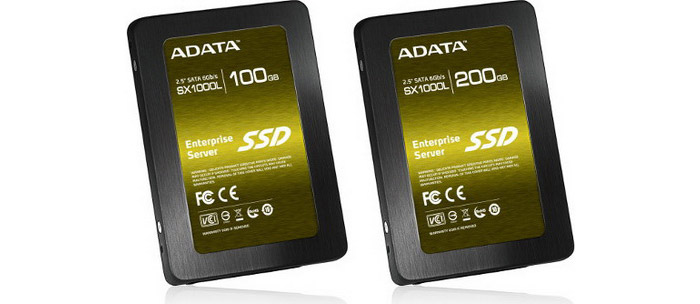 ADATA has released a new generation of solid-state drives designed for use in servers and corporate environments. The new 2.5-inch SX1000L solid-state drive line is based on 25 nm NAND flash memory and SandForce SF-2281 controllers and measure 100 x 70 x 7 mm for a total weight of 61 grams.
The new corporate SX1000L line will have just two models – with 100 GB and 200 GB of capacity – that will provide 73 000 IOPS while reading and 45 000 IOPS while writing. The drives reach 560 MB/sec of read speed and 340 MB/sec of write speed and fully support SATA 3.0, TRIM, DuraClass and DuraWrite technologies for prolonged drive life that in this case reaches 1.5 million hours.
ADATA did not provide pricing for the SX1000L line though.
Source: ADATA