The ASUS RT-N13U Wi-Fi router does multiple duties as a true focal node of home entertainment, productivity and social networking, all while replete with user-friendly features and added value.
Routers can be Multi-functional
While the common perception is that wireless routers are a chore to work with, the ASUS RT-N13U changes all that. It's a multi-function device that serves as much more than a router—it's also ideal for managing printers and scanners, and works great as an FTP server.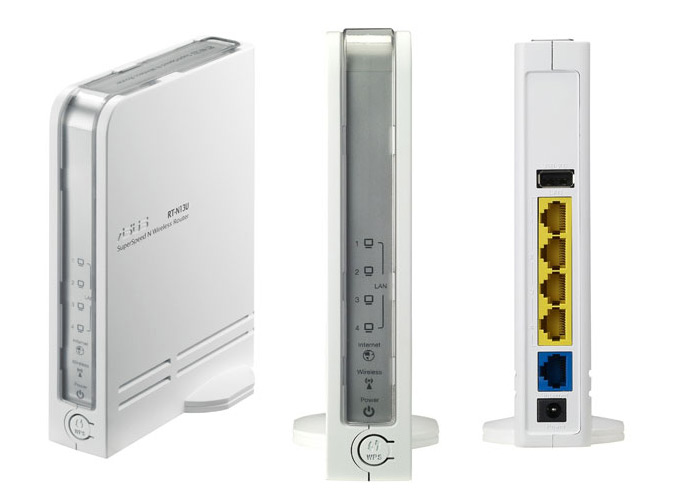 This gives the RT-N13U tremendous value, as it gets more done for the price of one. Users can easily set up their broadband connection, hook up printers and scanners to several PCs, and quickly manage files with the FTP server feature, all on one single platform.
But this is just for starters. The included EZ UI cuts the mystery and drama out of setting up a wireless network. All it takes are a few simple steps, and anyone can go online and get working fast. There's actually no disc install, as this wireless router is entirely plug and connect, so the time from first hook up to full connectivity is measured in mere minutes.
Bigger Bandwidth for Lag-free Entertainment
RT-N13U pulls up to a whopping 300Mbps, much more than run of the mill routers. Plus, it comes with EZ Bandwidth Prioritization, an intelligent interface to optimize connections for a lag-free environment. Whether streaming media, browsing, gaming or all of the above at the same time, RT-N13U ensures the best connection possible.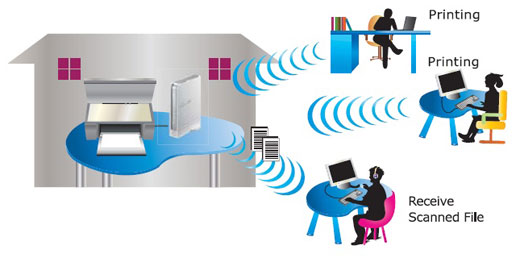 User-selectable presets cater to different needs, adjusting router performance to accommodate usage and eliminate latency for a smooth, frustration-free experience that's highly suited to multitasking—in accordance with the "get more done" approach.
Going 3G-style Effortlessly
Compact but versatile, the RT-N13U fits perfectly with the available HSDPA 3G USB dongle, turning it instantly into a mobile wireless router. All it takes is a power source, and the router can work wherever 3G can be found—with the full feature set available as usual.
And since 3G is completely ubiquitous in most areas, users can easily get online and do everything they do at home while on the road. It's the easiest, most sensible way to get fast broadband router capabilities everywhere.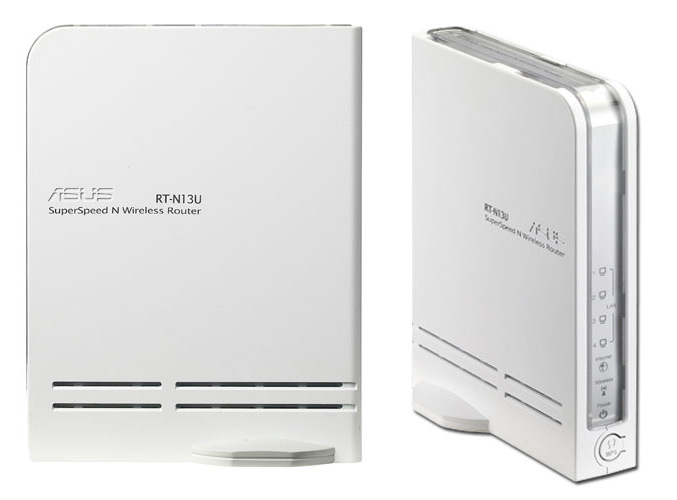 Smart Downloading Made Smarter
Download Master is another amazing feature of the RT-N13U, allowing for downloads to a USB storage device connected to the router to continue even after the PC is turned off. An image of the file being downloaded is created as it's requested right on the RT-N13U's on-board storage space, which is then transferred to external storage with no need for the source PC to be involved. This way, users can manage large files without having to leave the computer on for prolonged periods, saving power and time in the process.
One Touch Magic
There are a few other ways the RT-N13U is an all-in-one feat. Not just a router, it's also a portable access point (AP), as well as a broadband repeater. These three modes can be switched at the touch of a button, no messy software interface option changes required. The router automatically goes into the appropriate configuration once a mode is selected.
As an AP and repeater, the RT-N13U is invaluable in expanding and managing wireless networks. It can help users and administrators structure the availability of Wi-Fi in a home or office environment, at the same time extending coverage while boosting connection performance.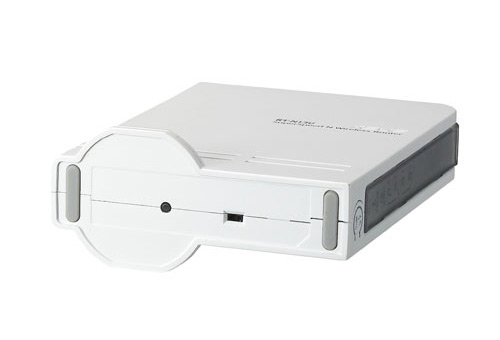 There are myriad ways the RT-N13U can reinvent wireless broadband usability for people everywhere—it is at the forefront of great value, totally accessible router technology.
Specifications:
ASUS RT-N13U
Ethernet port
WAN x 1, LAN x 4 RJ-45 for 10/100 BaseT
Supports Ethernet and 802.3 with max bit rate 10/100Mbps and auto cross-over function (MDI-X)
Antenna
Power adapter
DC output 12V with max 1A current
Dimensions
165mm x 125mm x 30mm
Weight
· Device: 265g
· Incl. packaging: 770g
Wireless LAN
Operating frequency
2.4~2.5GHz
Data rate

802.11n – up to 300Mbps
802.11g – 6, 9, 12, 18, 24, 36, 48, 54Mpbs
802.11b – 1, 2, 5.5, 11Mbps

Output power

n mode: 15.8~19.5dBm
g mode: 15.5~16.5dBm
b mode: 15.8~19.5dBm

Receiver sensitivity
(at normal temp range)

75~ -77dBm @54Mbps
89~ -92dBm @11Mbps
91~ -95dBm @1Mbps

Encryption/authentication

Supports 64/128-bit WEP
WPA-PSK, WPA2-PSK
WPA-Enterprise, WPA2-Enterprise
Radius with 802.1x

Software
Management

EZ QoS (Easy Quality of Service): allows multiple network activities (FTP, game, P2P) to work smoothly at the same time
DHCP server: supports up to 253 IP addresses; changeable DHCP lease time, IP pool, domain name; static mapped IP
Web-based administration: supports IE 5.5 or later, Firefox 2.0.0.1 or later; managed from both LAN and internet; password setting
System event log
Firmware upgrade: web interface, Bootloader
Save/restore configuration file

Internet connection type
Automatic IP, static IP, PPPoE (MPPE supported), PPTP, L2TP
Security

Firewall: NAT and SPI (Stateful Packet Inspection), intrusion detection, including logging
Logging: dropped packet, security event, syslog
Filtering: port, IP packet, URL keyword, MAC address

Source: Asus