The new networking wireless standard 802.11ac is quickly picking up steam with various manufacturers releasing networking gear that supports it. The latest among the many is Belkin, which unveiled two new 802.11ac routers targeted at enthusiasts and networking personnel.
The newly announced AC1000 DB and AC1200 DB are based on Broadcom 5G Wi-Fi 802.11ac technology and promise speeds that are three times higher than the current 802.11n technology.
"With a majority of video content being consumed on devices such as smart TVs, smartphones, and tablets instead of a home computer, today's tech-savvy families have an increasing need for simultaneous connections to multiple devices throughout their homes," said Mike Chen, senior director of Belkin's networking business. "The enhanced speed and expanded coverage of Belkin's AC routers enable families to achieve the truly seamless online experiences they crave."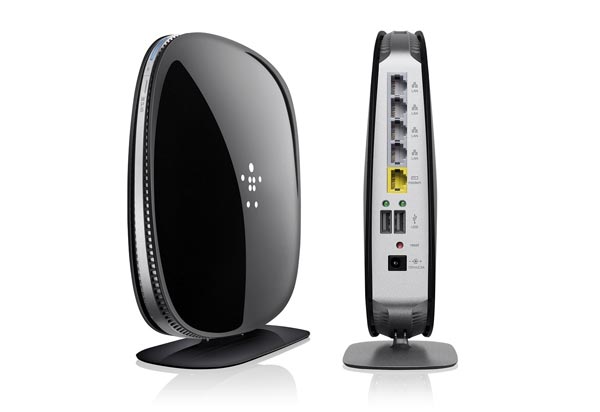 Turning to the tech specs the Belkin AC1000 DB provides simultaneous dual-band speeds that reach 996 Mbps with 300 Mbps of bandwidth on the 2.4 GHz range and 665 Mbps on the 5 GHz range. The Belkin AC1200 DB also provides simultaneous dual-band speed but reaches new speed heights of 1166 Mbps with 300 Mbps on the 2.4 GHz range and 867 Mbps on the 5 GHz range. In addition the new routers feature built-in IntelliStream QoS technology, 4 Gigabit Ethernet ports, Ipv6 compatibility, media server technology for streaming data and finally compatibility with older 802.11 Wi-Fi standards.
The two new Belkin routers will be available for purchase at the end of June for 139.99 USD (Belkin AC1000 DB) and 159.99 USD (Belkin AC1200 DB).
Source: Geeky Gadgets