The new BLAEGear Handheld Portable Gaming Console announced by BLAZE today, features a range of Game Gear and Sega Master System classic games including Sonic Chaos, Kung Fu Kid, Golden Axe and many, many more.
The handheld console comes equipped with thirty fully licensed SEGA Game Gear and Master System titles. It features a sharp LCD screen and built in speakers, providing great portability for retro gamers.
The retro BLAZEGear Handheld Portable Console can even be connected directly to your big inch flat screen TV, for an amazing retro nostalgia, which is perfect for Retro Gamers who desire the full Game Gear experience.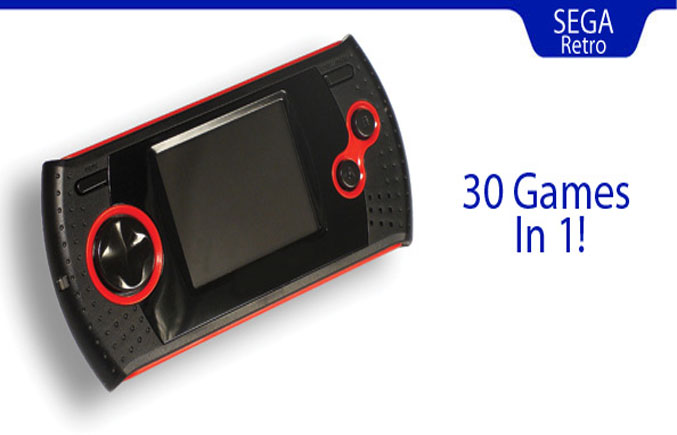 The thirty addictive classic titles that come with the BLAZEGear Portable Console include: Sonic Triple Trouble, Sonic Drift, Sonic Chaos, Super Columns, Dr Robotniks Mean Bean Machine, Alex Kidd In Miracle World, Columns, Sonic Spinball, Aztec Adventure, Dragon Crystal Fantasy Zone, Fantasy Zone 2, Gain Ground, Kung Fu Kid, Golden Axe, Global Defense, The Ninja, Quartet, Ristar and Penguin Land!
The BLAZEGear Handheld Portable Console is now available from blazeeurope.com for the amazing price of 29.99 GBP.
Features Include:
30 Classic Sega Licensed Titles Built In
Fully Portable
Built in Color LCD Screen
Built in Speakers
TV Format: PAL
Requires 2 AAA Batteries (Not Supplied With The Console)
Requires AV cable for game play through TV