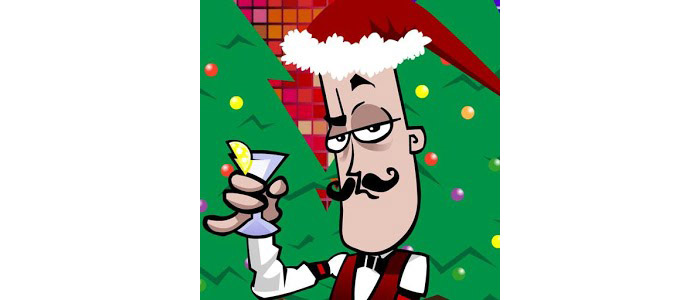 Love cocktails for Christmas? Then you will have the chance to prepare one with the simple but free Android game Cocktail Mania – Xmas Edition.
Don't let the Xmas word fool you though as Cocktail Mania is much more than Christmas. Quite simply you can deduce that this game is all about making cocktails and you will be right. Just use your imagination and mix a number of ingredients in a cocktail of your making. Then shake it really well and serve it to see if it is any good – this is where the fun part starts as the barman that represents you will be making funny faces if the cocktail is bad or will be pleased if it is good. In the end you get points that show how good your cocktail was as well as a funny commentary on the qualities of your cocktail.
The game is not large measuring just 2 MB so don't expect great graphics or more but you will be pleased for sure as the game offers a lot of fun. If you want to experience it then you can download it for free right here on Google Play.