Das Keyboard, the US-based developer of PC peripherals, has presented the new Division Zero brand and product line that is designed for professional gamers and the eSports community. The new Das Keyboard line includes several products as of now – the X40 Pro gaming mechanical keyboard, the M50 Pro gaming mouse and related mouse accessories.
"At Das Keyboard we understand that winning is everything, so every detail in our Division Zero line of products was measured on its ability to take one's gaming experience to the next level," said Daniel Guermeur, founder and CEO of Das Keyboard. "We also wanted to bring something different to gamers by arming them with badass, edgy equipment that inspires them to strive for total domination. Division Zero's premium gaming products deliver a superior level of performance, durability and design for today's competitive gamers who desire a new edge."
Das Keyboard says the Division Zero X40 Pro gaming mechanical keyboard is the only gaming keyboard with interchangeable metal top panels. The keyboard is available in four color options – red, mustard, olive and silver – and in two different designs that allows users to customize their X40 Pro keyboard. The new keyboard uses all-new Alpha-Zulu mechanical gaming switches developed by Das Keyboard with gold contacts and 1.7 mm actuation for gaming-grade durability and speed, red backlighting for less eye strain, 5 programmable macro keys for faster and more efficient gaming, permanent full n-key rollover with anti-ghosting and multi-key press capability. USB 2.0 pass-through for easy connections to headsets and other similar devices, and an extra long braided cable (2 meters, 6.5 feet) for better cable management.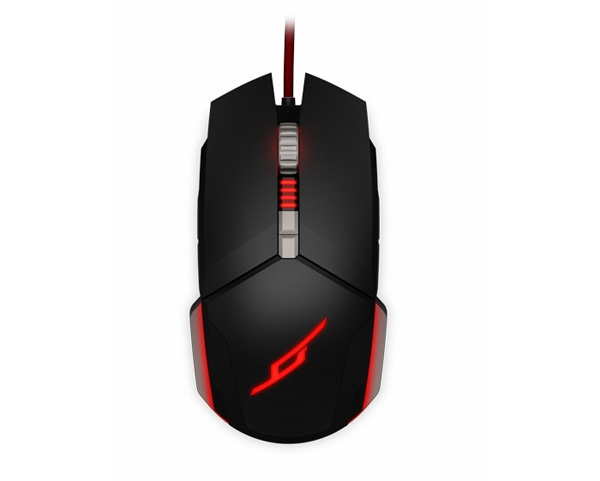 The M50 Pro gaming mouse is the next member of the Division Zero line by Das Keyboard. This new mouse comes with a sleek ambidextrous design, premium materials, metal components and other advanced features. The mouse has on-board memory that can store up to 6 game profiles and individual settings, 9 programmable macro keys in order to perform complex commands with a simple keystroke, a 6400 dpi laser sensor and on-the-fly adjustable DPI settings, 4D tilt scroll wheel for greater movement and easier maneuvering, ultra quiet Teflon feet, a diecast aluminum shoe and extra durable buttons that can endure 300 clicks per minute (5 clicks per second) and 20 million clicks altogether.
The new Division Zero line also includes three mouse pad options – the 47W-Flex, Control and Speed mouse pads that provide superior quality and versatility. The Division Zero Mouse Bungee eliminates drag from the mouse cord too, which makes using the M50 Pro gaming mouse even more fun.
The new Division Zero products are now available in the USA where they sell for USD 149 (X40 Pro gaming keyboard), USD 79 (M50 Pro gaming mouse), USD 19 (47-Flex and Control mouse pads) and USD 29 (47W-Speed mouse pad).
Source: Das Keyboard