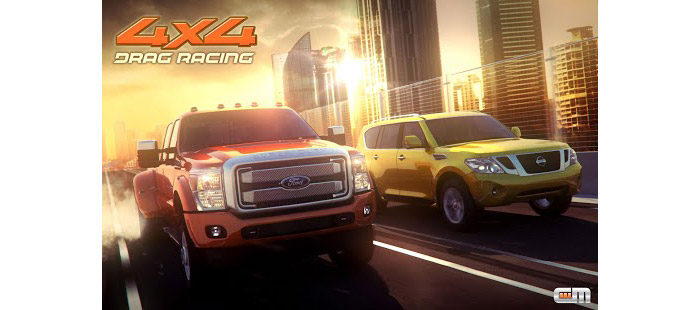 Drag Racing 4×4 is here for all fans of automotive games. Get a car (that looks more like a truck) and beat your adversaries on the streets by showing them who's got the fastest wheels out there.
Drag Racing 4×4 strongly resembles games such as Need for Speed – you can paint and fine tune your car, add new parts, change it, choose competitions and competitors and much more. While this adds to the game play the overall feeling of playing another NFS clone remains – but at the same time if this game lacked this functionality we would have complained about it too.
Anyway, Drag Racing is a fun game and easy to control too as everything is pretty straightforward. You must make sure you keep the right engine revs and then execute perfect shifts to win a race. Every victory will bring you fame and perhaps more importantly money that you can use to further upgrade your car.
Drag Racing 4×4 is definitely a good game, especially for people who love the genre. Experience the game on Google Play right here.