The Japanese peripherals maker Elecom is now working on a new wireless mouse that will see the light of day first on the Japanese market. Like most recently released Elecom mice the new M-BL5DB features a BlueLED sensor that allows the peripheral to be operational on unusual surfaces unlike the conventional wireless mice.
The novelty is based on a 3-button design, features a lightweight chassis and comes with a tiny USB receiver that connects the mouse to the computer over a 2.4 GHz radio frequency up to 10 meters range. The M-BL5DB is equipped with a 1000 dpi resolution and requires a single AA battery for operation.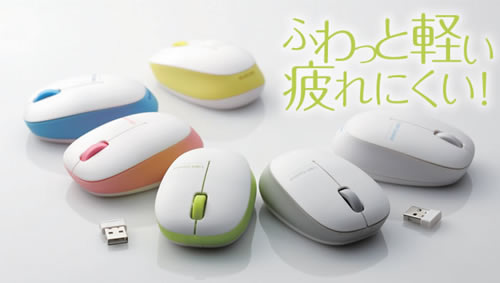 Expected in late April the new Elecom M-BL5DB Wireless Mouse will come in silver, white, blue, green, pink and yellow colors and will cost 2205 Yen in Japan, which is approximately 27 USD.
Source: Toys2boys