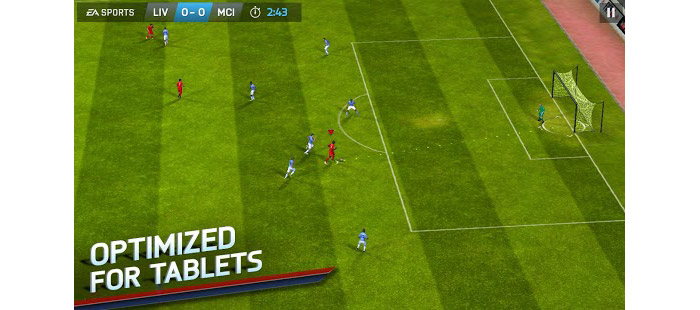 Do you like soccer? If yes but you prefer not to run on the field then the Google Play store may have something for you. Indeed it does and this is FIFA 14.
FIFA 14 is the latest soccer game for Android devices developed by EA Sports. Just like with most games for PC developed by this gaming studio, FIFA 14 is another masterpiece. It offers you real players, real leagues and real teams that number in the hundreds with players alone being as many as 16 000. FIFA 14 even gives you the tools to build your own teams.
As to graphics and game play we can only say good words about the game. The graphics is really nice and offers you everything you need to play and enjoy this game. Sound is also nice and realistic. You may wonder how you control your players but EA has thought about it – drag them around the play field and swipe to shoot the ball.
So far so good but there's a downside too – the game files need at least 1.3 GB of free space to install, which means you will spend quite some time downloading the game too. In addition you need powerful hardware to enjoy this game to the fullest.
You can find FIFA 14 on Google Play here.