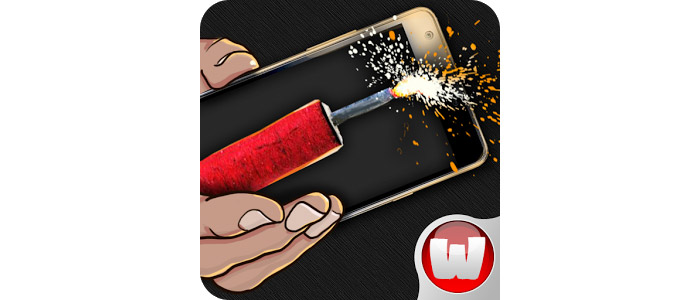 Happy events need a firework here and there, right? All is good except that fireworks cost money, can be dangerous and may not bring fun at all. If you want to save yourself all this hassle then download and run a fireworks application called Fireworks Bang New Year.
This is a really simple application so do not expect a lot of functionality out of it. The good thing is that this application delivers. As you may have imagined by now this software tool imitates fireworks right on your Android device. You can choose among many kinds of fireworks with single or multiple shots and more. There's also a choice how long you will wait before you hear the bang – 5 seconds, 15 seconds and 30 seconds. This is about it – there's no 3D graphics, no visual effects or something else. In addition make sure to turn the volume all the way up or you will not be able to hear the bang – this is something that we did not like about this application.
If you are interested you can find this application for free here on Google Play.