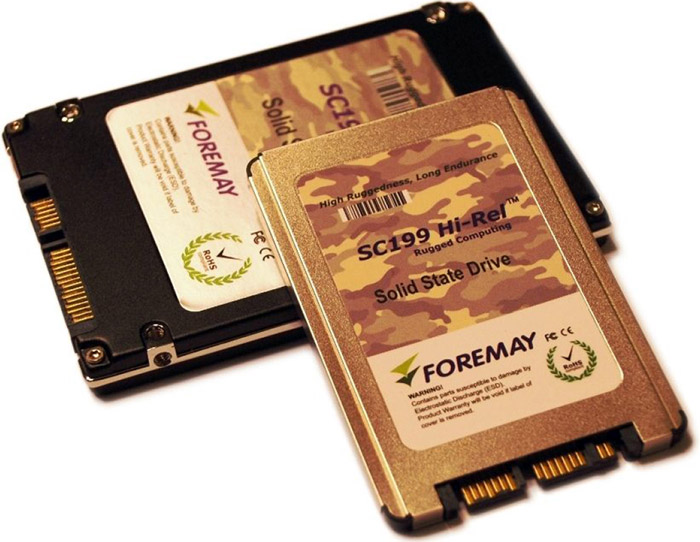 The US maker of specialized SSDs Foremay has announced the world's first solid-state drives with capacities of 2 TB.
The new drives come in the usual 2.5-inch form factor and fully support the fastest SATA 3.0 interface. The new 2 TB drives belong to different product families though – one model belongs to the SC199 product family for mission-critical applications and another to the TC166 family, designed for terminal computing. In addition to technologies such as S.M.A.R.T., advanced power management, advanced error correction, fast erase and military secure erase, the SSDs offer up to 550 MB/sec of read speed and 500 MB/sec of write speed.
"By leveraging Foremay's patent pending technologies, we are proud to deliver the world's first 2TB SSD in standard 2.5″ SATA form factor. We hope our high reliability 2 TB SSD drives can help create more design freedom and storage space for both mission-critical and enterprise applications," said Jack Winters, chief technology officer and co-founder of Foremay.
The new 2 TB Foremay solid-state drives are available now directly from Foremay but pricing is unavailable. Still they are not likely to be cheap.

Source: Foremay