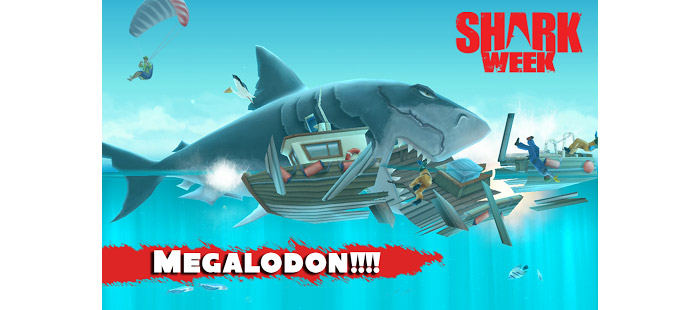 Hungry Shark Evolution is a fresh addition to Google Play and a game that will capture your attention due to its intuitive and fun game play. Eat fish and something more and stay alive!
The goal of this fun game is to turn your shark into a bigger and meaner creature. To achieve this goal you must eat everything that you can – this means fish and even people if you are smart and fast enough! You must eat and then eat because your energy goes down all the time and you may starve to death if you don't feed your shark. The good news is that food is abundant but you must also avoid poisonous and stinging fish because they can hurt you as well. Of course the bigger your shark gets, the more fun you will have.
Graphics is also beautiful as it offers full 3D effects, nice colors, a bunch of underwater fish and various other objects of interest and more. Sound is also catching and fully complements the game.
Feed your shark with fish right here on Google Play.