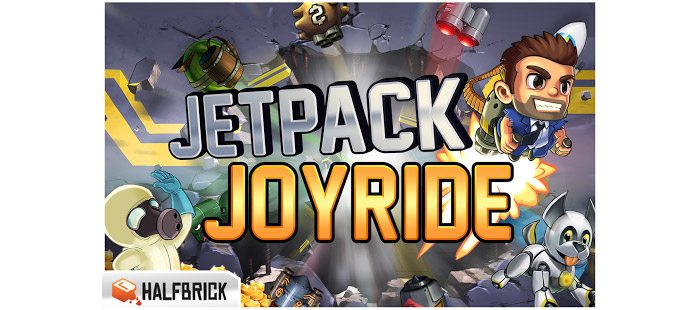 Jetpack Joyride is one of these games that can catch your attention immediately helping you spend some quality free time, when you have it. It's a dynamic game that will keep you occupied so if you ever happen to have a boring afternoon you now have the cure.
You get into the boots of Barry Steakfries, who storms a science lab held by some bad guys. Your goal is to foil the plans of the baddies so in a few words you must get to the end of the lab and steal their evil plans for advanced jet packs. Along the way you will battle enemies and different obstacles, while collecting golden coins and power-ups as well as new gear. Gameplay is easy – command Barry by touching the screen of your Android device. A downside of the game, however, is that it seems to not have a tutorial so it's a bit hard to figure the game out at first.
Interested? Then get the game on Google Play right here – it's a free download.