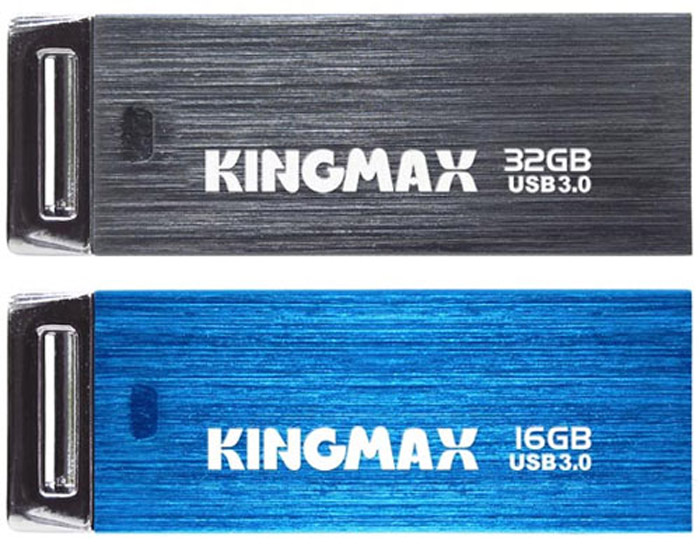 Memory maker Kingmax has unveiled a new USB 3.0 flash drive – the Tiny Titan COB UI-06 – a remarkably compact ultra fast USB flash drive built for reliability and endurance.
Made to last the Kingmax UI-06 features dust-proof and water-proof design and is available in blue and gray sandblasted smudge-resistant metallic casings. Using Product in Package (PIP) technology the Kingmax UI-06 makes sure users' data is kept safe. In addition the UI-06 comes with a strap hole that makes the USB flash drive easy to carry.
The Kingmax UI-06 is available in capacities that include 8 GB, 16 GB and 32 GB versions and reaches a peak read speed of 85 MB/sec and a maximum write speed of 22 MB/sec. Furthermore the device is backwards compatible with USB 2.0.
Kingmax's latest USB flash drive comes with a 5-year warranty but pricing is unknown as of now.
Source: Kingmax